VIDEO | Sneak peek at Gerit Grimm's Fairytales exhibit at MOWA
Oct. 6, 2017 – West Bend, WI – "We've never done an exhibit like this… and it's pretty impressive," said Laurie Winters, executive director at the Museum of Wisconsin Art, during break Thursday while helping set up the new Gerit Grimm's Fairytales exhibit.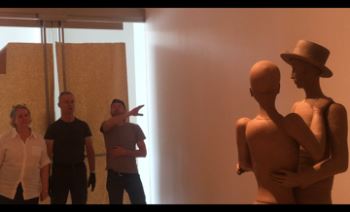 "A lot of it is based on Grimm's Fairytales which are known to be fairly graphic even though they're read to children," said Winters. "Some of it is based on classical mythology and a little bit of it is just historical subjects."
Winters describes Grimm's as a pretty dramatic transformation.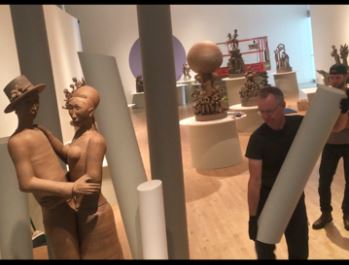 "Here is an artist who a decade ago was working in a former East German pottery factory making small, utilitarian teacups and plates and she comes to the United States and gradually evolves into making this life-size sculpture that's kind of quirky and humorous and irresistible in its appeal," she said.
Grimm has been living in Wisconsin for six years and teaches ceramics at UW-Madison.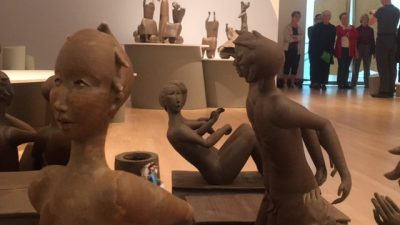 "She has this remarkable ability to create personalities for her figures," said Winters. "It's almost as if she's creating a motionless stage theater with these figures. They're strong and powerful…. you almost feel like they're human figures on a stage."
This is the first venue for Grimm's exhibition.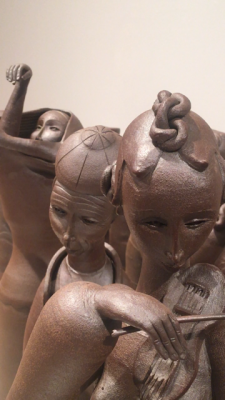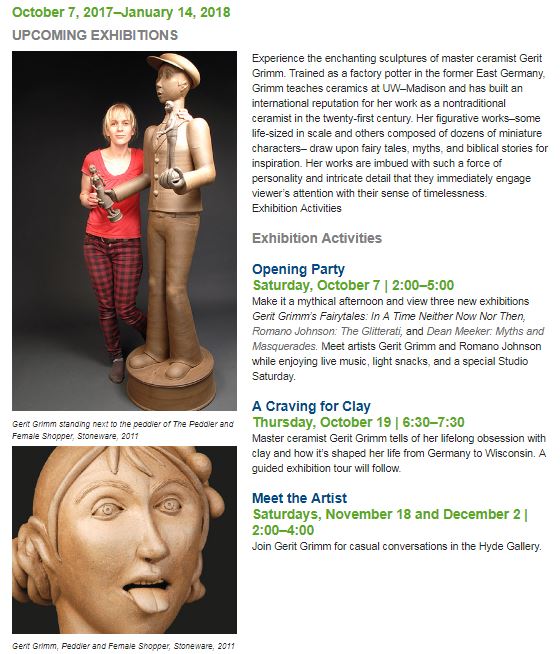 Click HERE to read more.