Big/Little Buddies Field Trip a success for Holy Angels students | By Mike Sternig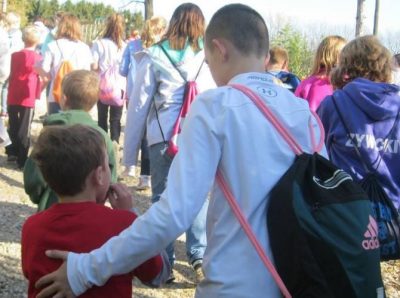 Oct. 27, 2017 – West Bend, WI – This year's annual Big/Little Buddies Field Trip was a wild adventure as the Holy Angels students ventured to Shalom Wildlife Zoo near West Bend.  The area attraction features a wide variety of animals which live in areas which closely approximate their natural habitats.
The buddies were able to spend a half-day at the zoo, walking the circuit that included elk, deer, camels, zebras, ostriches and emus, a skunk, turtles, wolf, bison, and many more.  There were also areas and information regarding the native inhabitants of this part of the state.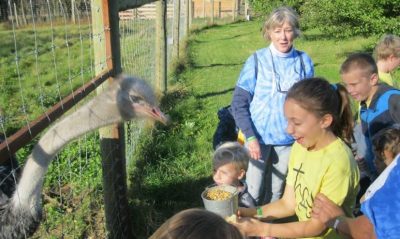 "We were blessed with a perfect fall day and so many wonderful animals to see and feed," said Sharon Mitchell.  "Shalom is truly a treasure of our county.   Everyone on staff made us feel welcome and went out of their way to make sure no one missed moments such as a cougar coming out of his nighttime abode."