Hubertus, WI – The Holy Hill Skeletons are sporting helmets as they climb aboard some classic bikes this year. The display is an annual attraction on Highway 167 in Hubertus, WI by creator Jimmy Zamzow.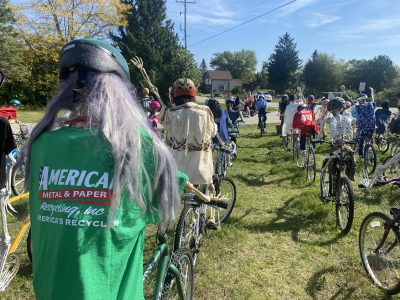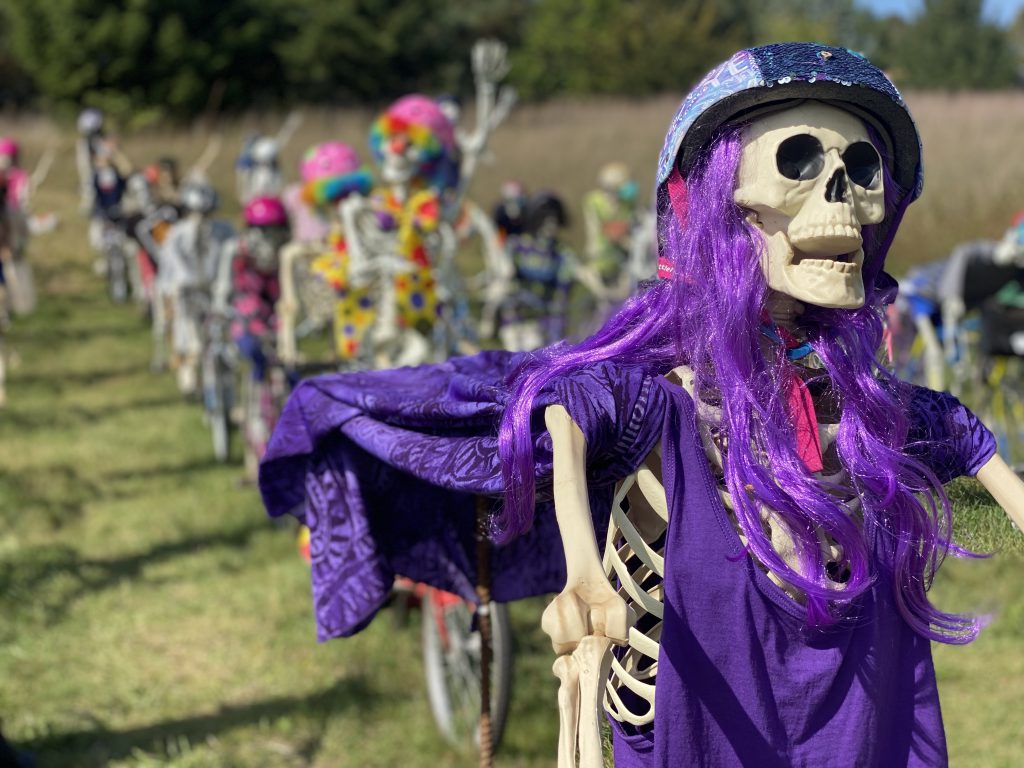 Click HERE for Halloween Trick-or-Treat across Washington County, WI
Zamzow has been bringing new life and adventure to about 100 plastic skeletons every year around Halloween. The Holy Hill Skeleton display is on Highway 167 or Holy Hill Road.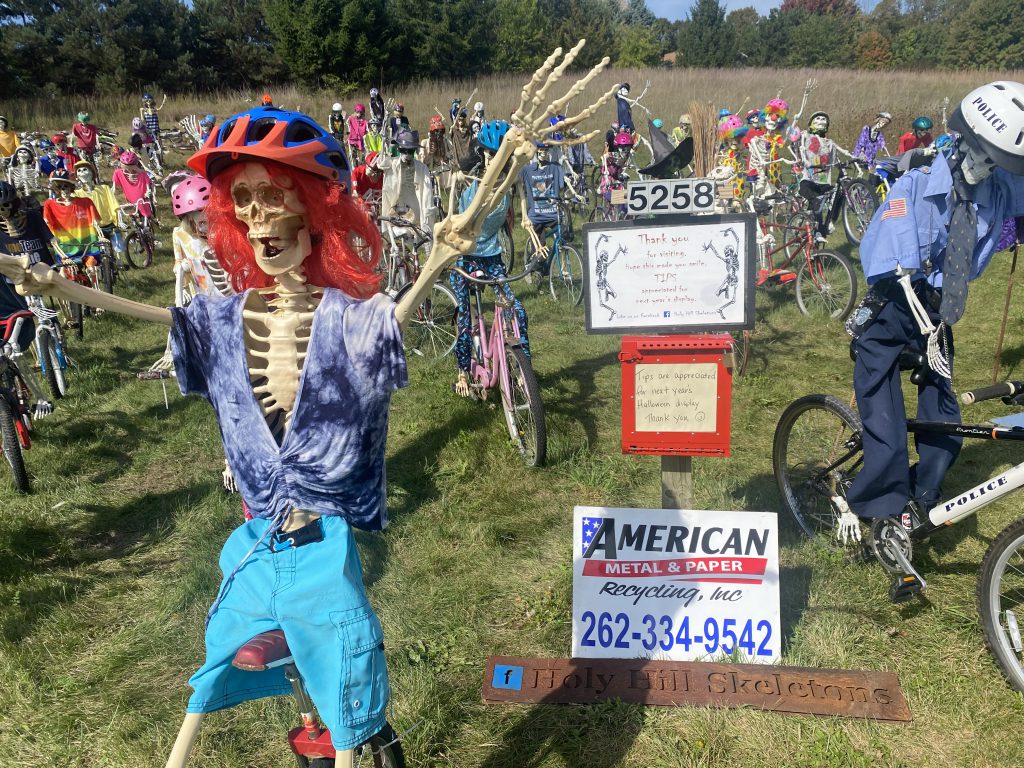 Past setups have included the Skull Bowl LXXXI with the Packers vs. Vikings, the Wizard of Oz, a scary motorcycle gang, exercising skeletons and one year there was a speedboat with a skeleton skier in tow.
The skeletons are on all sorts of bicycles and enjoying the wind in their wigs. Look closely to find the humor in the setup with an upside-down skeleton who biffed on his bike to the acrobatic skeleton standing on the seat to the classic tandem.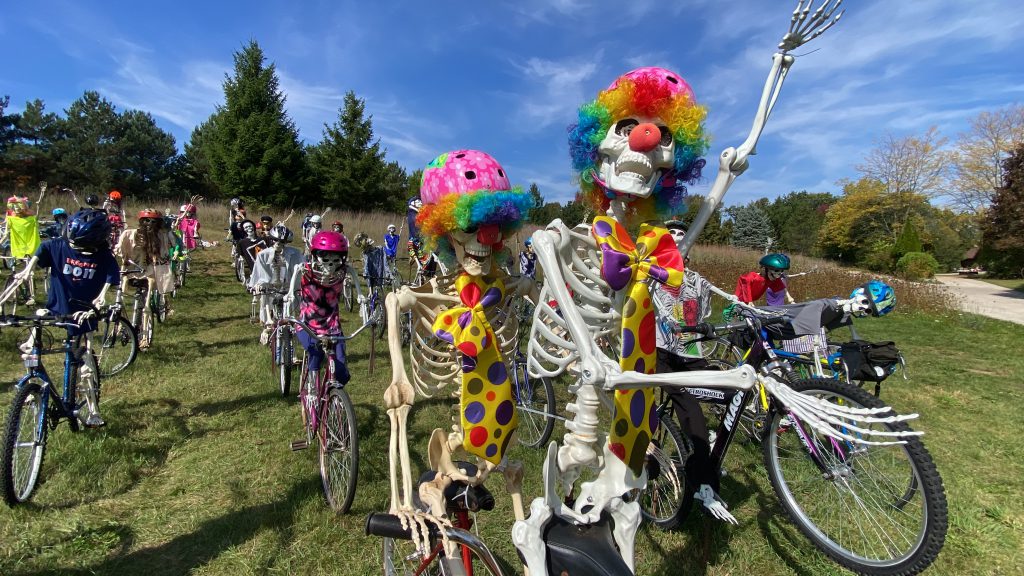 How many other display themes can you remember?  Click HERE for a hint.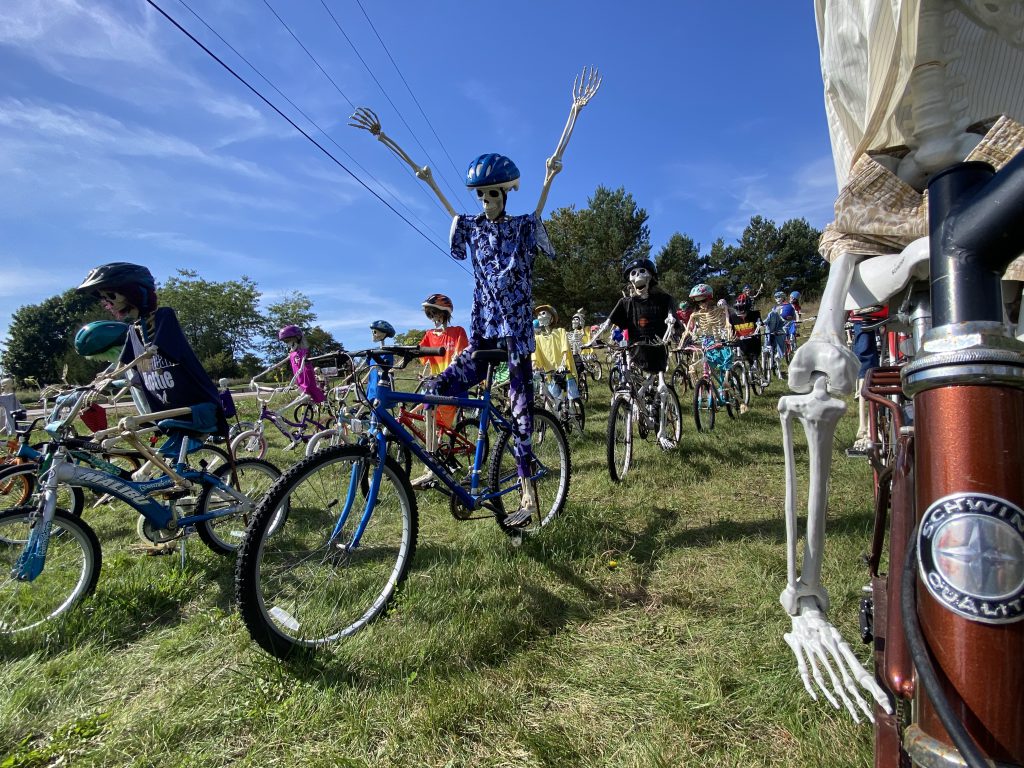 It's worth a drive out to Holy Hill to take a look.