Washington County, WI – The one-topping 14″ House Special Pizza is on tonight's Monday Special for your dinner enjoyment at Bilda's Friess Lake Pub, 4493 Hwy. 167, Hubertus, WI.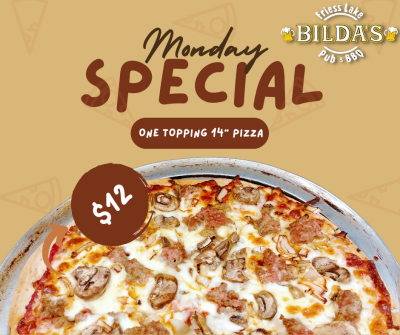 Tonight's Monday Special pizza deal should make your dinnertime easy peasy and cheesy.
Reminder – Tuesday's Special is Bilda's delicious roasted chicken dinner.
Bilda's Friess Lake Pub is located on the corner of Hwy. 164 and 167.