Bits 'N' Pieces goes the extra mile to Petal it Forward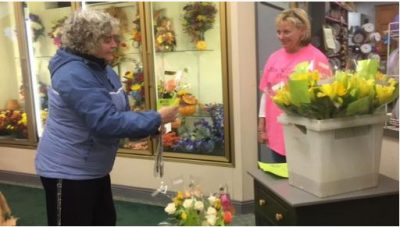 Oct. 12, 2017 – Washington Co., WI – Oh the smiles. From something so simple. "What an amazing day," said Tami Letson. "This makes my heart feel good and for Deb and Pat to do this…. so kind."
Letson said she was going to keep one bouquet for herself and the other she would surprise a friend who was recovering from neck surgery. "It'll help brighten her day while she's housebound."
The team at Bits 'N' Pieces in West Bend brought bouquets to their neighbors Wednesday during Petal it Forward day. The flowers ranged from roses to lilies to bright, yellow sunflowers. Everyone left the store on S. Main Street in West Bend with a smile and one to share.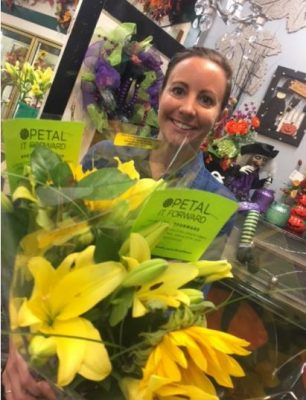 "I'm taking this one to my sister," said Karen Wahlgren of Slinger.  "She's going to have a test on Friday and she was just diagnosed with diabetes and these are nice sunny flowers."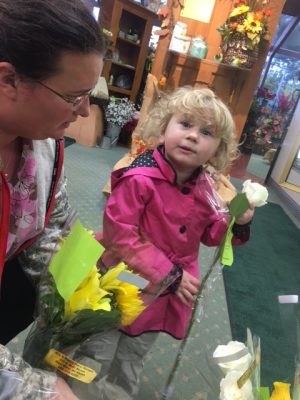 While quite a few people came to the store, Pat and Cassie and Troy and Mike went to area businesses and nursing homes and shops and clinics to surprise people with an array of flowers.
"It's a bonus," said Katie Kreilkamp.   "This is a little bit of happiness instead of all the sad for once."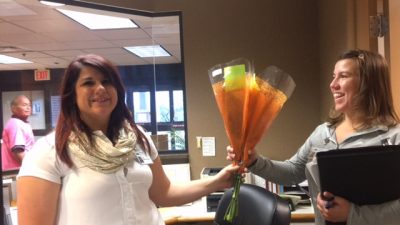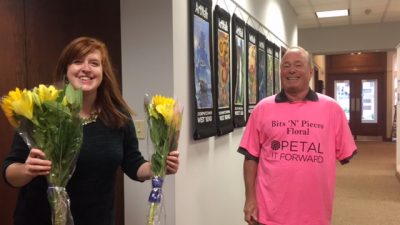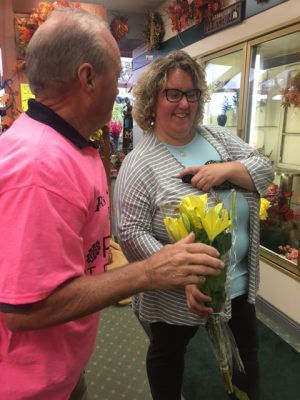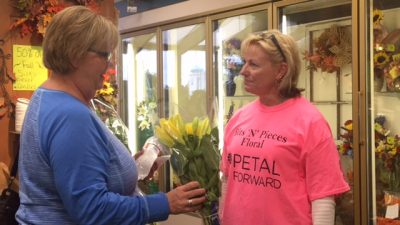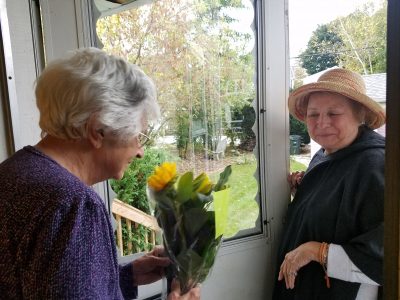 Today Penny Fitzsimmons restored my faith in humanity as I witnessed her surprising Joan Wanta with a beautiful flower bouquet from Bit 'N' Pieces!  Random acts of kindness will always prevail the negativity we many times hear in the news….
Thank you Penny & Bits 'N' Pieces for brightening Joan's day!  Bless you!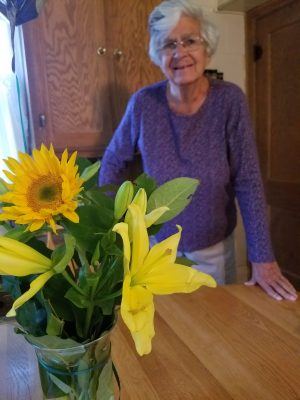 To see more photos of Bits 'N' Pieces successful event click
HERE
.