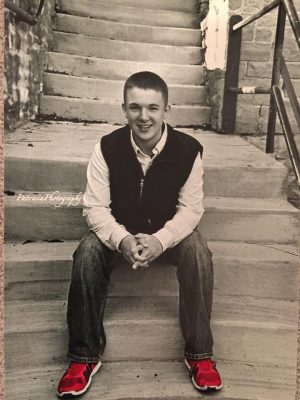 Dec. 12, 2017 – Washington Co., WI – Please keep the family of Collin Ryan O'Hair in your thoughts and prayers. Police found his body early this afternoon. The note below is from his mother.
It is with a heavy heart that I let all of you know that my son, Collin, is now in heaven looking down on all of us. Police located him earlier this afternoon.
Too many demons for him to deal with, he took his life. I can't thank all of you enough for your Facebook shares and kind words in trying to find him.
Sadly, I didn't find him in time. Please continue to pray for our family and for Kayleigh and Kaitlyn as they struggle with the loss of their brother. I am numb from all of this.
(Feel free to share to let those know who have been searching.)
I will always love you buddy! My lil chef, the one who made me breakfast in bed, my hairdresser post surgery, the list goes on and on…. I hope you feel my love for you up in heaven.