Boost Mobile moving to downtown West Bend
A couple of changing storefronts in West Bend as Mind the Gap, 121 S. Main Street, has closed and Boost Mobile takes over that spot in downtown West Bend.
Ross Christifulli, owner of Boost Mobile, will be moving from his location at 1108 W. Washington Street.
"Our current location has only three parking spots and even though it's on Highway 33 it has no window display so most who drive by do not know what we do," said Christifulli.
On the plus side, Christifulli said he missed the downtown.  Christifulli worked on Main Street for seven years at shops like Mountain Outfitters and he owned a music business, Play it by Ear.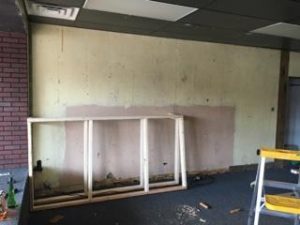 "I think there is more potential for Boost downtown," he said.
Christifulli is in the midst of a major remodel. He expects the move will be complete before November 1.
Some insight on Mind the Gap and owner Rob Tye. The retail shop that celebrated the British invasion opened in March 2016. Tye created a shopping app
Proximal
and he's dedicating his time to growing that business.
Tye is exploring an expanded location for that business in West Bend.