Bowl for Decorah! is Sunday, Nov. 5 at King Pin Bowl in West Bend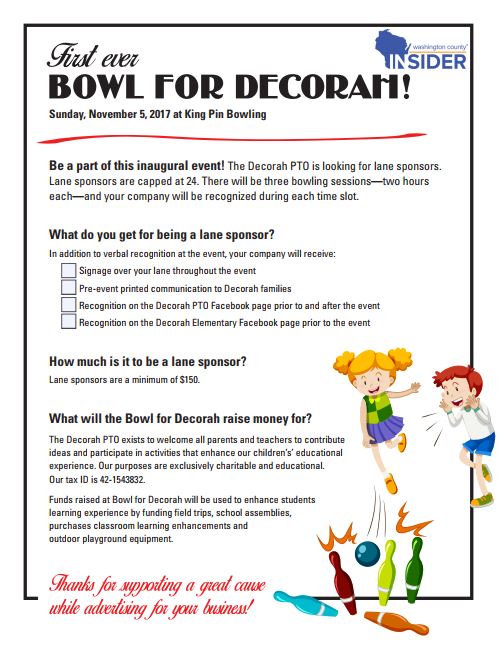 Oct. 19, 2017 – West Bend, WI – You're invited to show off your mad bowling skills and help raise money for your children's education at the same time.
Sign up today for Bowl for Decorah!