Breaking: Police activity 18th Ave. and Hwy 33
Updated photos live from the scene at Fleet Farm on 18th Avenue in West Bend and outside Westbury Bank, 2501 W. Washington Street. There's heavy police presence in the parking lot at Fleet Farm and orange cones are cordoning off the entrance to the bank.
Calls have been placed to West Bend police. Deputies from the Washington County Sheriff's are also on scene. An ambulance is also on site.
Early word is police may have had their weapons drawn. There may have been a high-speed chase preceding the incident.
Hat tip to Anderson Commercial Group.
UPDATE: Neighbors may want to stay clear of the area on 18th Avenue and Highway 33 as there are reports of police activity. Early word is weapons may have been drawn.
The Washington County Sheriff's are also on scene and an ambulance was just brought in.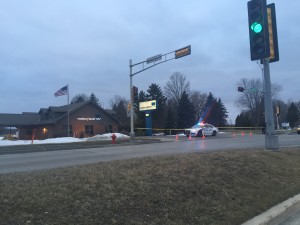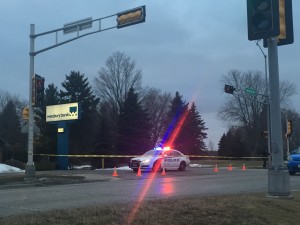 Orange cones have cordoned off the driveway in the area across from Wildwood Drive/ County Highway B.
There's also an extremely heavy police presence at Fleet Farm on 18th Avenue.
The incident may have been preceded by a high-speed chase.