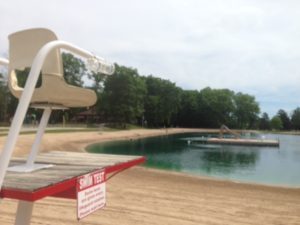 West Bend Police release: Drowning at Regner Park Swimming Pond
On Saturday, June 11, 2016 Swannie Her, 6, was at Regner Park with several family members celebrating a family member's birthday.
At approximately 5:30 p.m. Swannie and several family members went swimming in Regner Park Swimming Pond.
Shortly before 6 p.m. a swimmer found Swannie unresponsive in the water. The swimmer that found Swannie was not a member of Swannie's family.
The citizen carried Swannie to shore and called for help. Immediately after Swannie was brought to shore citizens and lifeguards started CPR. West Bend Fire Department personnel that responded took over CPR and transported Swannie to St. Joseph's Hospital.
She was treated at St. Joseph's Hospital and later on Saturday, June 11 she was transported to Children's Hospital in Wauwatosa.
Swannie was treated for drowning -related symptoms.
There no visible injuries on her body.
On Tuesday, June 14, 2016 at 2:22 p.m. Swannie Her was pronounced dead at Children's Hospital.
West Bend Police Department is continuing our investigation.
At this time we believe this was an accidental drowning.
A GOFUNDME page has been set up by her sister, Colina Vang, and donations to assist the family may be made HERE.  Photo courtesy Colina Vang.