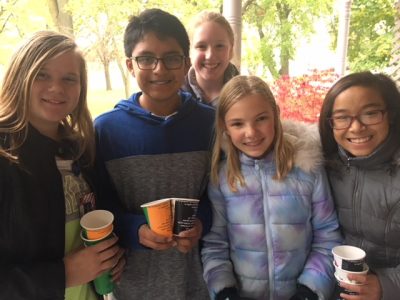 Nov. 2, 2017 – West Bend, WI – My name is Josie Prescott and I am a member of Builder's Club at Badger Middle School in West Bend.
At Builder's Club we volunteer in our community. We do various projects over the year; some examples of projects are the Linus Project, the Good Neighbor Project, and Trick or Treat for UNICEF.
For the Linus Project we make blankets for children in the hospital. For the Good Neighbor Project we deliver handmade gifts to neighbors of Badger Middle School.
Badger Builder's Club members are positively affecting our community.