June 18, 2019 – West Bend, WI – In March 2019 a story was posted at WashingtonCountyInsider.com about the property at 1515 W. Paradise Drive being for sale. Many people know it as the building that's home to Walmart.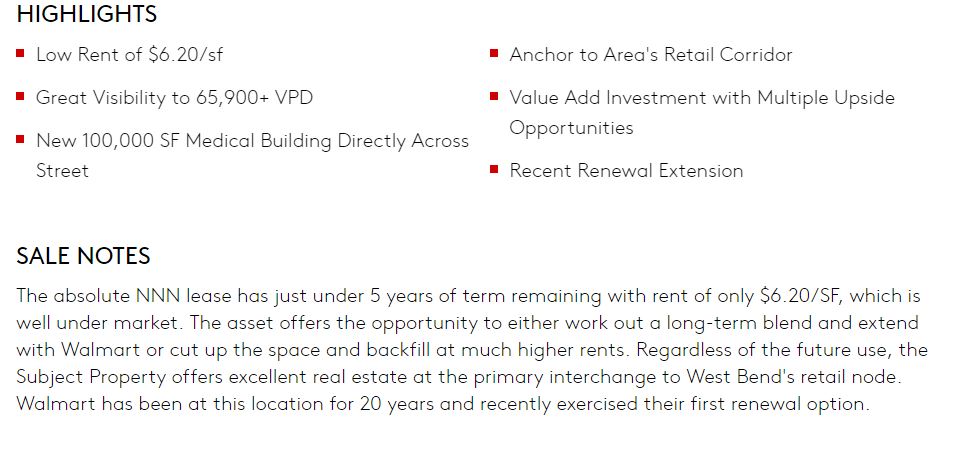 According to state records the property has been sold. An article in Biz Times reads:
A 21-acre property that includes a Walmart store in West Bend was sold to a San Diego-based real estate investment firm for $17 million, according to state records.

The commercial property located at 1515 W. Paradise Drive was purchased by an affiliate of Realty Income Corp. from Continental 76 Fund LLC, an affiliate of Menomonee Falls-based Continental Properties.

According to city records, the property includes the single 205,600-square-foot Walmart building, which was constructed in 1998 and underwent a roughly $1.4 million remodel in 2016. The property is assessed at nearly $12.59 million.