West Bend, WI – St. Frances Cabrini Church, 1025 S. Seventh Ave, West Bend, is hosting a Spaghetti Dinner and Fundraising Event for the Cabrini Community Center and ministries in Jacmel, Haiti, on Saturday, September 23, 2023.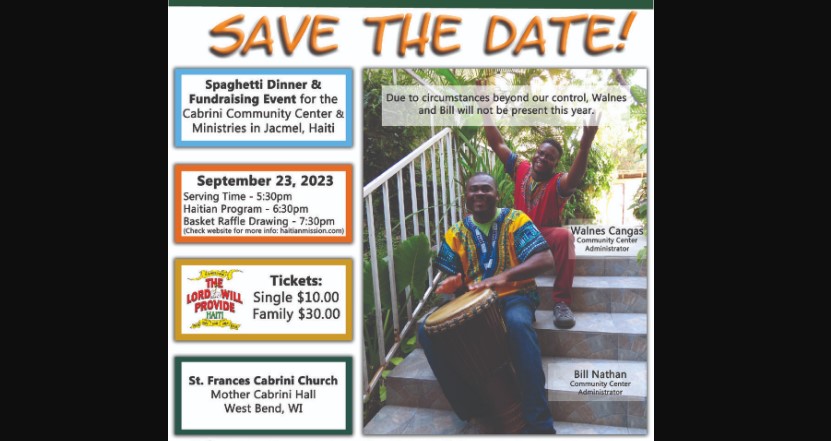 The Spaghetti Dinner will be served at 5:30 p.m. with the Haitian program starting at 6:30.
Tickets are $10 for single, $30 for a family.
Plan to attend Mass on Sunday, September 17, 2023, to learn more about the Haiti Mission appeal.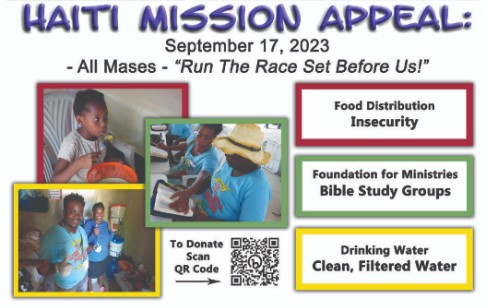 More information may be found in the parish church bulletin HERE.