West Bend, Wi – Carol J. "Toots" Maertz, 90, of West Bend, passed away Friday, August 27, 2021, at Lawlis Family Hospice, Mequon, WI.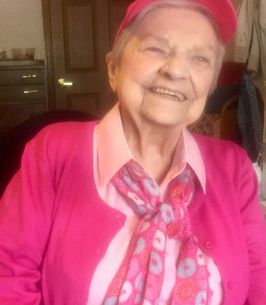 She was born on Aug. 3, 1931, in Milwaukee to the late Arthur and Agnes (Freitag) Kabelowsky, and graduated from Rufus King High School in the class of 1950.
On May 30, 1952, Carol was united in marriage to Robert L Maertz at St. Marcus Ev. Lutheran Church in Milwaukee. They made their home in Milwaukee until moving to Hartford in 1968, and West Bend in 1976.
Carol worked at Shopko in West Bend for many years making countless friends and always kept a smile on her face.
Our mother was a hoot! She loved to laugh and joke and was always the life of the party at holidays and get togethers. She always had a stash of costumes for family to dress up and giggle. She spent countless hours crocheting dozens of Afghans, sewing over 200 handbags and countless quilts that will be keepsakes to hand down for generations . She was also an avid reader and loved to garden and cook. She looked forward to watching the Packer game and betting $2 with her twin brother Art on each game. But most of all loved her family like no other.
She was a member of St. Andrew Ev. Lutheran Church. Bob and Carol were dance instructors for the West Bend Recreation Department for many years.
She is survived by six children, Randal Maertz, Bradley Maertz, Christine (Christopher) Hubbard, Stan (Amy) Maertz, Lisa (Eric) Mayer and Annette Otten; 14 grandchildren, Danton, Danah, Tajsha (Bobby), Karen (Peter), Erica (Steve), Lacy (Aaron), Peter (Kristina), Dakota, Dillon, Kirk (Becca), Kyle, Robert, Maxwell and Braden; 13 great-grandchildren, Jaime, Ayden, Addy, Emma, Parker, Chase, Quintin, Leighton, Adalyse, Aylah; Jack, Ava and Martha. Sister, Andrea (Mike) Abel; Brothers, (Carols Twin) Arthur Kabelowsky, Jerome (Nancy) Kabelowsky, and Wayne (Mary) Kabelowsky; many loving nieces, nephews and other relatives and so many special friends.
She was preceded in death by her loving husband Robert, beloved son Kendal, siblings, Brian Kabelowsky, Karin (Tim) Walther, Sister in laws, Georgia Kabelowsky, Jan Kabelowsky, Barbara Kabelowsky, Catherine (Jim) Mejchar, and Mary (Roland) Nuoeffer, along with a brother in law John (Laverne) Maertz.
Funeral Services in remembrance of Carol will be held at noon Friday, September 3 at Philip Funeral Home West Bend, 1420 W Paradise Dr. West Bend, WI 53095.
Rev. Jonathan Vierkant will officiate, and burial will follow in Washington County Memorial Park. Visitation will be at the funeral home on Friday, September 3 from 10 a.m. until 11:45 a.m.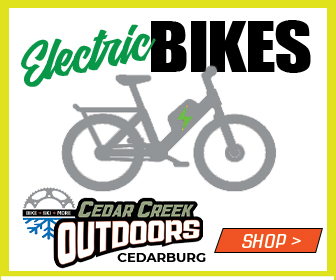 The family would like to thank all the doctors, nurses, care givers who supported us and took such great care of our mother over the years, with a special thank you to Dr. Jeffery Bejma, MD.
Memorials are appreciated.