West Bend, WI – After a Sunday Mass celebration to kick off National Schools Week, St. Frances Cabrini School, 529 Hawthorne St., West Bend has a host of daily events taking place to mark the occasion.
According to CatholicSchoolWeek.com:
National Catholic Schools Week (CSW) is an annual celebration of Catholic education in the United States. Now entering its 47th anniversary year, CSW has traditionally been held the last week in January.
…
From January 31 to February 6, 2021, we will still host the traditional Celebrate Catholic Schools Week. Schools typically observe the week with Masses, assemblies and other activities for students, families, parishioners and community members to celebrate and congratulate.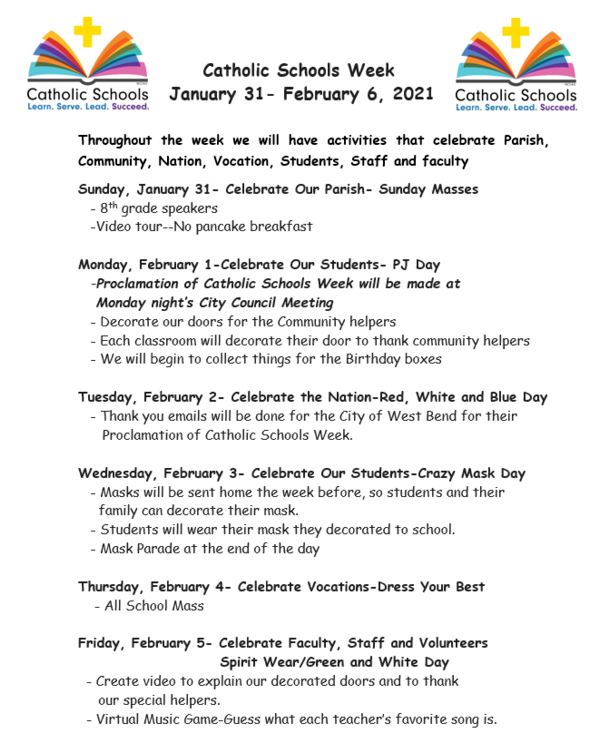 St. Peter's Catholic School, 206 E. Washington St., Slinger, WI is celebrating in similar fashion, engaging students in Crazy for Jesus! day, dressing as their favorite Bible characters and more.