Washington County, WI – Orville Larsen was born in Milwaukee in 1925. His mother, Genevieve, had three children and worked in the grocery business of her parents. His father, Johan, was the captain of a freighter ship that sailed the Great Lakes.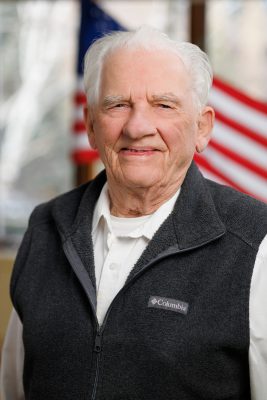 When WWII broke out, he was commissioned as a lieutenant commander as he continued plying the waters of the Great Lakes hauling steel for the war effort. In 1943, Orville was in high school at Boys' Technical High School learning the auto repair trade. He knew he would be drafted at age 18, so he enlisted. He told me everyone was interested in the Army, but he really wanted to pilot a P-38 aircraft.
Click HERE to SUBSCRIBE to FREE local news at
Orville entered duty at Fort Sheridan, Illinois, in January of 1944, and was detailed to Jefferson Barracks, Missouri. He did not pass the difficult initial testing to become a pilot. Instead, Orville was placed in gunnery school where he learned all the intricacies of a .50 caliber—a heavy machine gun that was used extensively in WWII. His military occupational specialty indicated he was trained as an aerial gunner at Tyndall Field in Florida.
CLICK HERE to read more about Orville Larson in Cedar Community's Spring edition of Live More magazine.