West Bend, Wi –   Tonight/Tues. Nov. 29 from 6 p.m. – 7 p.m. Good Shepherd Lutheran Church is hosting a service and activities tonight, November 29 from 6 p.m. – 7 p.m.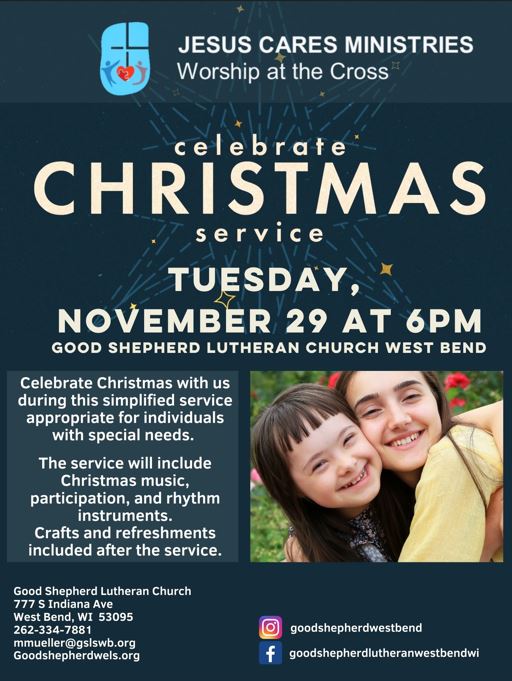 This for persons with disabilities.
Good Shepherd started this ministry a few years ago. Future worship services will be held the first Tuesday of the month in 2023 including January 3, February 7, etc.).
The worship service begins at 6 p.m. and is a short but participatory service.  Hands-on craft and refreshments will begin about 6:30 p.m.