Celebrating Wisconsin's rich visual-arts legacy at MOWA
The Museum of Wisconsin Art (MOWA) is proud to begin 2016 with two exhibitions that celebrate Wisconsin's rich visual-arts legacy.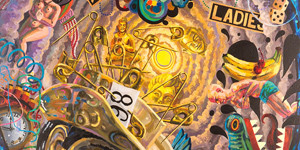 From February 6 – March 27, the Wisconsin Artists Biennial will fill both the Hyde and Horicon Bank Galleries with an array of works that exemplify current artistic trends in the state.
The artists in this year's Biennial produced innovative installations and interactive projects as well as works in all media, including sculpture, photography, and painting. The Biennial is organized by the Wisconsin Visual Artists, the oldest artist organization in Wisconsin founded in 1900.
On view concurrently with the Biennial, MOWA will celebrate the 100th anniversary of the Wisconsin Designer Crafts Council (WDCC) with an eclectic exhibition in the State Gallery.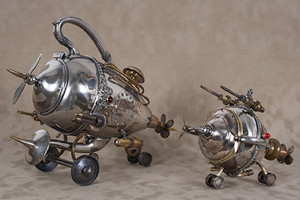 From the whimsical teapot creations of John Whitney to the exquisite textiles of Barb Chappell, today's WDCC members exemplify the mastery of technique and originality of design that the group was founded on 100 years ago.
"MOWA is an incubator for the arts in Wisconsin and showcasing these two vital arts organizations is directly in line with that mission," said MOWA Executive Director Laurie Winters.
Both exhibitions will be feted at an opening party on Saturday, Feb. 6 from 2 p.m. – 5 p.m.
Awards for top works will be given at 3 p.m. for each exhibition.
For more information, please contact Laurie Winters at [email protected] and visit wisconsinart.org.