Changes ahead as Camera Case is sold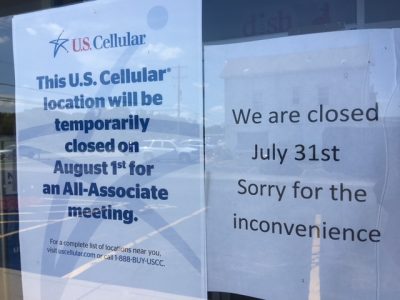 August 1, 2017 – Hartford, WI – The sign on the door at Camera Case in Hartford, 1336 E. Sumner Street,  says "This U.S. Cellular location will be temporarily closed on August 1 for an All-Associate meeting."
According to Scott Henke with the Hartford Chamber of Commerce, a representative from the Camera Case notified the Chamber last month.
Henke confirmed the shop owned by Bob Stumpner has been sold. "He's been in business in this community for 40 years," he said.
Camera Case has reportedly been sold to Premier U.S. Cellular.
A spokeswoman with Premier in Tulsa, Oklahoma did confirm "Premier has acquired the Camera Case."
Calls have been placed to Camera Case and Premier for more information.
We'll bring you additional details when information becomes available.