Saukville, WI – Charter Steel, 1658 Cold Springs Road, in Saukville, WI is holding an onsite hiring event Wednesday, October 20 from 3 p.m. – 7 p.m.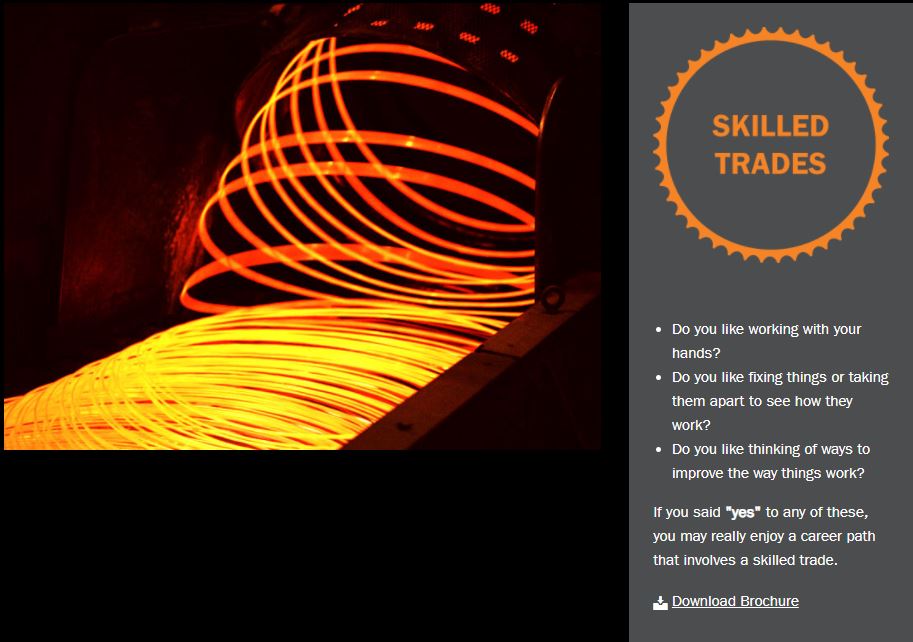 Mark Allen, human resources partner, has been with Charter Steel for nine years.
"The people I work with, the opportunity to know I have a stable work environment, and there's always something exciting going on at Charter Steel, whether it's capital projects and growth and new markets we're getting into," he said.
The "team atmosphere and collaborative efforts," according to Allen are what lead to success at Charter Steel.
The hiring event, October 20, gives Charter Steel, "an opportunity for candidates to come in, meet with us one-on-one, face-to-face and see our process and potentially see where they're going to work," Allen said.
No specific skill sets are required to fill out an application. If a high school diploma has not been achieved, Allen said, "Charter Steel will help pay for your GED and go through a program in partnership with the state.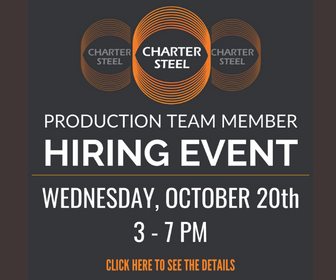 "Entry-level manufacturing, heavy manufacturing, and, as long as they're willing to learn and eager to start a career, you'll be successful here," said Allen.
Technical skills, according to Allen, are not necessary as many employment opportunities involve forklift operation and equipment packaging as well as cutting samples for testing.
The current openings involve working a weekend schedule. "We run 12-hour shifts ranging from 5 a.m. to 5 p.m. or 6 a.m. to 6 p.m.," said Allen. "Which means you work 48 hours one week and 36 hours the next week, alternating weekends you work."
Charter Steel offers numerous appealing incentives for employees that start with, but are not limited to, the opportunity for overtime. "Right now we have a $2,000 sign-on bonus. After 90 days, you'll receive $2000. Then we have a bonus program every three months for those eligible for a bonus," Allen said.
"We have profit sharing as well. So an annual bonus that's paid to your 401k or retirement every year. Charter also offers medical, dental, and vision insurance that Charter pays 70/30."
On yet another encouraging note, Allen said, "Layoffs are rare and have never impacted our production."
Click HERE to read more about Charter Steel
If you prefer a clerical setting, Allen said, that is an opportunity too. "We have administrative positions. We don't have a large amount of them, but supply chain, finance, and automation, as well," he said.  "Advancements can go through two routes. Training in different jobs within the production work unit, you start at $21 an hour. Over the course of six months, you can experience pay raises for the first two to three years you're here. Other opportunities are training, understanding the job's learning process, and then potentially moving up to a supervisor position, manager position, so on and so forth."
Charter Steel is a privately held, locally owned company operating in its 85th year of business. "We've grown substantially over the last 10 years and we continue to do so. That's really our vision; we continue to grow and offer stable, sustainable jobs for the future," said Allen.
Come prepared for an interview and a tour of the facility. Closed-toed shoes and long pants (no ankle showing) are required.