Washington County, WI – At the young age of 20, Francis Miezio of West Bend, WI, enlisted in the United States Navy, spending four years as an aviation electrician.
This Saturday, October 16, Miezio is scheduled to head out on the Stars and Stripes Honor Flight with his cousin, Mary Lynn Walker of Milwaukee.
Miezio spent four years as an aviation electrician, being honorably discharged in 1970 after having attained the rank of Aviation Electrician Second Class.
"I worked on planes, the A-4, F-8 and A-6, and any other planes that needed work," said Miezio. "If something was off, I'd have to do a troubleshoot and fix the systems."
Miezio kicked off his military career at boot camp in San Diego, CA, and went on to Aviation Electrician School in Jacksonville, FL. "I served for two years at Paxutent River, MD, went for more schooling in San Diego and then was sent to the Philippines to work in an administration position for eight months," he said.
Experiencing Christmas in the Philippines was something new at that time for Meizio. "It was very strange having Christmas in the tropics," he said.
The country, according to Mezio,  was "extremely beautiful" and the people as "gentle and caring."
Miezio was nominated for and received the "Blue Jacket of the Month" award twice; this was a local award that was achieved by "good performance and leading people well," according to Miezio.
Though he has been to Washington D.C. before, Miezio said he was looking forward to seeing the Word War II monument which he had not witnessed on prior trips.
Following his term of service, Miezio applied to UW-Madison and obtained his Bachelor's Degree in business administration and a Master's in the healthcare industry.
Miezio went on to work as a nursing home administrator, then worked for a multi-service organization that served the elderly in Racine, WI, was CEO of Friendship Village in Schaumberg, IL, and eventually landed in Minnesota where he was president of a condo association for 55+ upon his retirement.
On this Honor Flight, Miezio said he was, "Much looking forward to meeting other veterans, and then just seeing the updated sights and just being just been together with people who have the same appreciation of, you know, citizenship."
Other veterans from Washington County on the Saturday, October 16, 2021 flight include: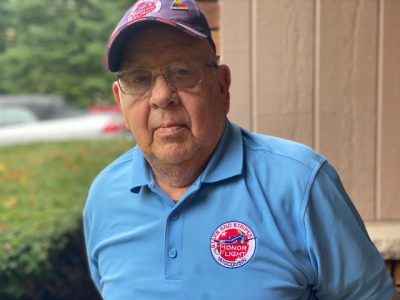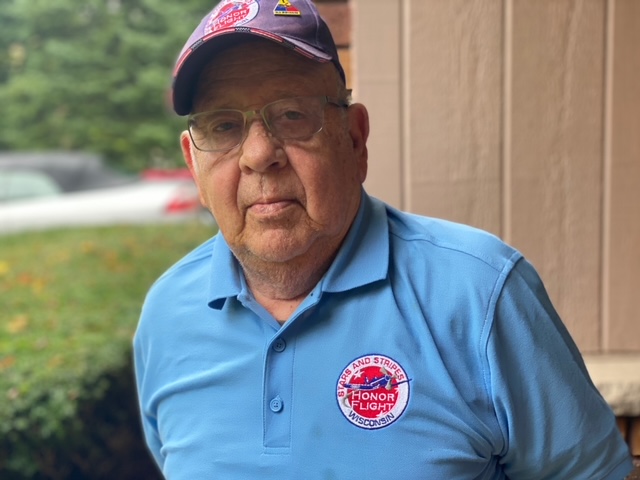 Vietnam Army Gerald Schwenke of Colgate. Click HERE to read Gerald's story of service in the US Army during Vietnam.
Vietnam Army Jerry White of Colgate
Vietnam Army David Daniels of Germantown
Vietnam Army Thomas Farvour of Germantown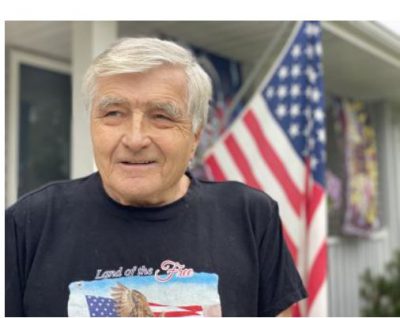 Vietnam Army Gordon Peszko of Hartford. Click HERE to read Gordon's story of service during Vietnam in the US Army.
Vietnam Marines Ralph Waters of Jackson
Vietnam Army Norbert Repinski of Kewaskum
Vietnam Army Daniel Barney of West Bend
Vietnam Navy Arthur Scherer of West Bend
Vietnam Army Angel Santiago of West Bend
Vietnam Air Force Preston Jackson of West Bend
Vietnam Marines Michael Norman of West Bend