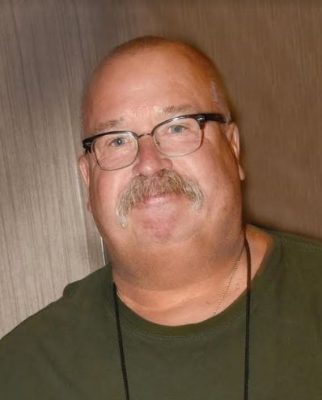 Dec. 6, 2017 – Jackson, WI – A couple of things have become crystal clear for Chuck Ruetten after more than three decades in the fire service and in fire prevention: The value of being a member of the Wisconsin State Fire Inspectors Association and the efforts of educating youth about fire safety are making a difference.
To recognize the time and commitment Ruetten, the fire marshal at the Jackson Fire Department, has put into fire safety and prevention, the WSFIA awarded him the Public Educator of the Year honor at the WSFIA banquet on Oct. 26 in Green Bay.
Ruetten joined the fire service in 1985 when he became a volunteer for the Slinger Fire Dept. In May of 1999 he became a career firefighter with Jackson, where his duties include answering calls, as well as inspection, prevention and investigation duties.
For 13 years, he served on both departments and ran the public fire safety education program in both communities. He retired from Slinger on Jan. 10, 2012, having achieved the rank of acting chief.
As a public educator and inspector, Ruetten received state and national recognition for his persistence and creativity. He made the news as he worked to curtail use of live Christmas trees for holiday displays at local schools and churches.
And the comedic skits he directs to help teach exit drills from the home are a hit and can be seen on You Tube. In those skits, props are used to represent doors and windows and members of the fire department become actors.
"Chuck's passion for public education shows in the interest he has for the work," said Jackson Fire Chief Aaron Swaney. "He truly wants to reduce home fires and keep the community safe.
"Public education is often viewed as a chore for line firefighters and often not the most exciting thing to do," Swaney said. "He does not see it that way. He takes pride in his work and is always looking for the next best way to educate the citizens and business owners."
Ruetten's outreach efforts include organizing an open house that annually draws over 1,000 people to the fire station. He raises over $3,000 a year from the community to pay for public education materials. He has secured donations for smoke detectors and residential key boxes. He has held contests for kids to ride home from school in a fire engine, provided rigs for block parties and coordinated free pizza deliveries for homes with working smoke detectors.
His efforts recently netted Ruetten an invitation to speak at an NFPA conference in Boston on the topic of "Rural Public Education and Safety."
"Thirty years ago, I remember walking into a library in Slinger to talk to preschool kids. There were probably four of us guys from Slinger, we had two sets of turnout gear and these kids were crying even before we started talking," Ruetten told the audience at the WSFIA banquet. "And now, 30 years later, about a week ago (in October), we talked to just short of 600 kids in 14 different presentations and we had 2-, 3- and 4-year-old kids coming up and high fiving and hugging a firefighter in full turnout gear with breathing apparatus. So the fact is we do make a difference."
And Ruetten cannot say enough about the value of being an active member of the WSFIA. A letter he received from a community member wanting to put on a launch of sky lanterns illustrated that.
You may have seen sky lanterns on TV. They are kind of like a hot air balloon fashioned out of a paper bag. The event proposed for Jackson would have involved anywhere from 1,000 to 5,000 of the lanterns being launched at the fair park.
As cool as that may have been to see, Ruetten realized the potential fire hazard.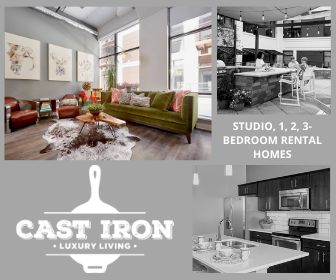 "I threw it out to Area 6, I got 15 responses in 24 hours," Ruetten said. "Everyone directed me to codes, and the fact is they are prohibited and it's not going to happen here."
Ruetten has been active in the WSFIA for 30 years and has been secretary/treasurer for the Area 6 subgroup for three years.
"The state association is amazing. There is so much knowledge out there that if you're a member you need to use the association," Ruetten said.
The Public Educator of the Year award was a complete surprise to Ruetten. "I never expected it, but it's a great feeling, it really is," he said.