Citations will be issued following rollover accident Monday in West Bend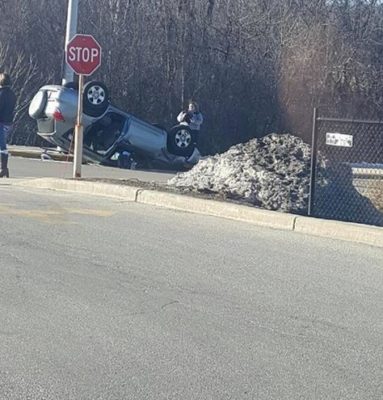 Feb. 14, 2017 – West Bend, WI – West Bend Police said nobody was injured following a two-vehicle accident Monday afternoon at 18th Avenue and Highway 33.
Police said the accident happened just before 3:30 p.m.  Citations will be issued for failure to yield right of way.
Passersby wondered if one of the motorists suffered a medical condition. Police confirmed that did not happen.
Photo courtesy Justice