February 10, 2023 – Hartford, Wi – The City of Hartford has posted a job opening to fill its position for a new city clerk. The job will open when current clerk Lori Hetzel retires in June 2023.
The deadline to apply is Friday, February 10, 2023.  Details on pay and qualifications are below.
The City of Hartford, Wisconsin is seeking our next long-term, energetic, innovative City Clerk to join our tenured staff.  The City of Hartford is recognized as a preferred employer in municipal government because we value our employees and show that every day.  
The City Clerk is the official record keeper of the City and performs a range of complex duties comprising the maintenance of official city records; the recording of documents and vital statistics; the issuance of licenses; and the coordinating of details relating to elections and insurance issues.
The position requires a minimum bachelor's degree in fiscal or government-related areas from a recognized institution, or commensurate experience in government including general administration, budget and personnel management.
Salary will range from $69,000-$77,000 DOQ.  The City of Hartford offers an outstanding benefit package that is second to none and professional/fun atmosphere.  Complete job description and application for employment are available on the City website.
Applications and resumes must be received at the Office of the City Administrator, 109 North Main Street, Hartford, WI  53027 no later than Friday, February 10, 2023. The City of Hartford is an Equal Opportunity Employer.
Qualifications
EDUCATION AND PRIOR EXPERIENCE: Must have a Bachelor's degree in fiscal or government-related areas from a recognized institution, or commensurate experience in government, including general administration, budget and personnel management.
Special Requirements
SKILLS, KNOWLEDGE, AND ABILITIES: Must be a motivated, team player possessing strong organizational and communication skills. Must be able to work independently, demonstrate the ability to make sound independent management decisions and possess strong supervisory abilities. Must possess the ability to effectively communicate, both orally and in writing, with the public, the Council, and coworkers. Must possess Wisconsin Certified Municipal clerk certification or enroll in CMC training program within one year of date of hire and obtain certification within five years or program enrollment.
After 45 years working for the City of Hartford, city clerk Lori Hetzel is retiring.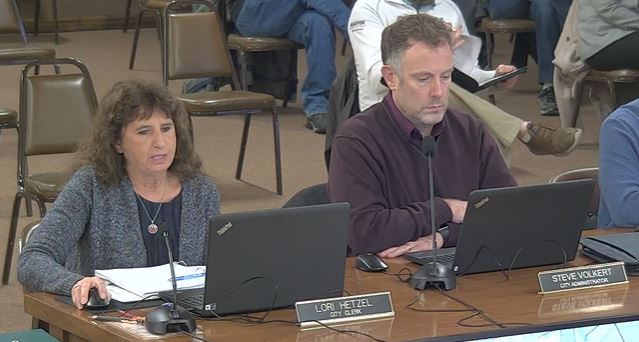 "I was 19 years old when I started in the Treasurers Office," said Hetzel.
Dan Lieven was mayor of Hartford, WI at the time. Hetzel started before Tom Jones took the job as Police Chief.
Click HERE to SUBSCRIBE to FREE local news at
"I've worked here longer than I've been married," said Hetzel. Who also experienced several milestones including the birth of her daughter and her two grandchildren.
"I'm sad and happy about the decision," said Hetzel. "I plan on just enjoying myself, and going up north. I'm just looking forward to being able to go take a three or four day weekend, whatever I want without worrying about what's going on at the office."
The favorite part of her job, Helzel said… people won't believe it.  "It's elections," she said. "I just like helping people to vote. It's stressful, but still, still my favorite."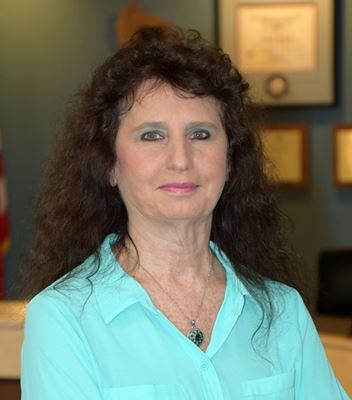 "It was a hard decision," she said. "I'll be 65 at the end of September but I just want to enjoy the summer and thought, well, I'm going to be 65 and just want a few months to have the summer off."
Looking back over 45 years, Hetzel remember the time Ronald Reagan visited Hartford. "He went to Broan Manufacturing," she said.  "I didn't get to see him though. But I know. I know he drove through town."
Hetzel was a clerk, even before the City of Hartford had an administrator.
"When I started, I think my pay might have been like $3.87 or some weird thing like that," she said.
City Administrator Steve Volkert said Hetzel has been a key part of the family atmosphere at City Hall.
"We're excited for her," he said. "But likewise, we recognize the incredible amount of wisdom she has had with this position. One of the biggest things she does is the elections. There is no doubt in my mind Lori has done the very, very best for the taxpayers and the voters in this community."
"When was the last time you heard anybody working in the same place for 45 years, that's an incredible accomplishment, but it's also shows the dedication to the residents we have," he said.
Volkert went through a list of long-term employees. "We've had several employees whoretired after 25 years, or 35 years; Mike Herman was 38 and a half years. We've had others who have been in 30 to 40 range, but 45 years, that's an incredible commitment.
"We're looking forward to trying to find a replacement, who, again, will show this kind of dedication to the community. I think that says a lot of the environment in which we have here; our staff gets along extremely well, all the departments get along extremely well."
Volkert said they will be posting the postion for a head city clerk. "We're hoping to get some quality qualified candidates," he said.
Volkert said the city does have a deputy clerk, however she has "no interest to move up in for personal reasons."
"Any department heads going to have additional hours and night hours and night meetings and things like that," said Volktert. "The clerk's job is not for everybody."
Click HERE to view the job opening.
Hetzel's work anniversary is May 22. Her last day will be June 1, 2023.