Congratulations Mark Palmer on 41 years of service to the City of West Bend | By Jay Shambeau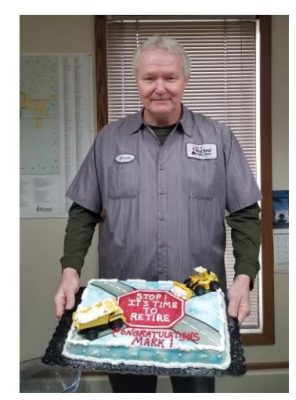 Dec. 27, 2017 – West Bend, WI – After 41 years of dedicated service, West Bend Public Works employees joined together to celebrate Mark Palmer's retirement from the City of West Bend.
Department employees enjoyed a celebratory lunch on Friday, Dec. 15 in Mark's honor.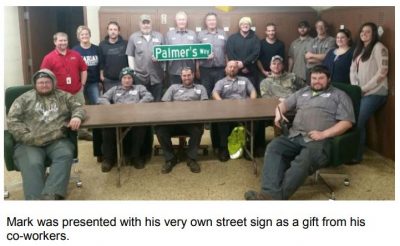 City staff from other departments also visited Mark on Wednesday, Dec. 20 to enjoy a piece of cake and wish him the best on his retirement.
Mark's 41 years of knowledge and history with the city will be missed but we all wish him a happy and joyful retirement!
On this history note: From a historic perspective, in 1976 when Mark Palmer started working for the city of West Bend that was the same year U.S. President Gerald Ford visited West Bend.  See his itinerary below and click HERE to link to the President's daily diary.