Construction underway for new homeless shelter in West Bend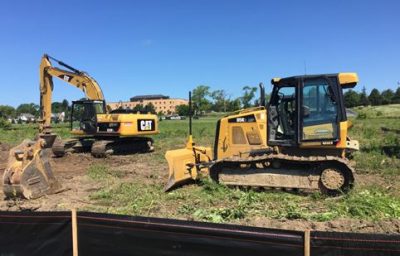 August 10, 2017 – West Bend, WI – Land movers are starting to push dirt as construction is getting underway for the new homeless shelter in West Bend.
It will be located about a half block east of Indiana Avenue on Water Street across from Maintou/Gehl Company and next to a driveway that has the little league diamond on the other side.
The facility, proposed by Family Promise of Washington County, will house up to 18 men and women with 6 supportive housing apartments.
The official ground breaking ceremony is Sept. 5 at 9:15 a.m.