Country Inn & Suites in West Bend has been sold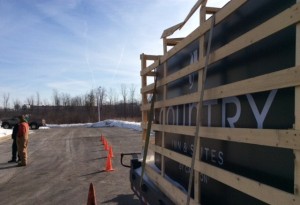 New signs are going up today as Country Inn & Suites, 2000 Gateway Court, in West Bend has been sold.
"Previously we were with a management company and we were owned by Jim Walker," Guy Fox, hotel general manager, said.
The new owner is also part of an investment group, West Bend Lodging. "The main investor is Vithal Patel; he lives in the suburbs of Chicago," Fox said.
Patel owns four other hotels including a couple in Illinois, one in Indiana and one in Michigan; the hotels include a Sleep Inn, Quality Inn, and a Baymont Hotel."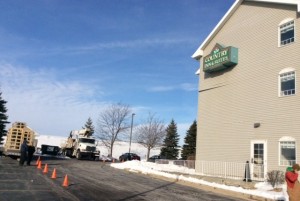 Fox confirmed the Country Inn & Suites in West Bend was not for sale and the new owner was actually looking at another hotel. That deal fell through, West Bend jumped on his radar, a call was made to the management company and the deal was completed Dec. 29, 2015.
While the hotel rates are "not likely to change" according to Fox, there will be some upgrades in the coming years. "Obviously we're getting the new signage and an agreement was signed with Carlson for some new carpeting, new furniture where needed, and the wallpaper will be replaced," he said.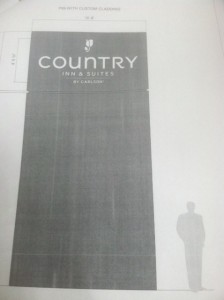 Previous owner, Jim Walker, lives in Minnesota. He purchased the hotel overlooking Highway 45 in December 2007. The three story, 58 room Country Inn & Suites originally opened in May 1998.
Able Signs & Lighting of Beaver Dam will be installing the signs today.