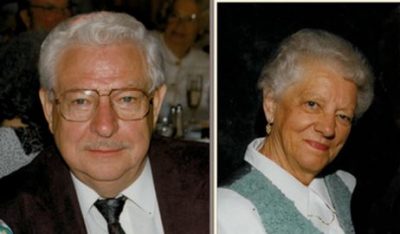 March 26, 2017 – West Bend, WI – The couple that started Hansen's Piggly Wiggle has died.  Doris Ansay met Jack Hansen during WWII. They were working together at the Wisconsin Chair Factory.
The war ended, the couple married and settled in Saukville. Jack was a traveling salesman but soon grew weary of the job and moved his family to Hubertus where they ran a tavern and grocery store.
Years later the family operated several Piggly Wiggly grocery stores in Washington and Ozaukee County under the name of Hansen's.
On March 10 Doris died and on March 22 Jack died at the age of 92. The obituary read, "Jack joined Doris in heaven, she preceded him in death 12 days prior."
The couple had been married 70 years.