West Bend, WI – The folks at Billy Sims BBQ in West Bend are conducting a search for Customer No. 1.
"When we opened November 11, 2019 we documented the very first sale at Billy Sims BBQ in West Bend," said owner Clay Covert. "However in the excitement of the moment we got the picture but no other relevant information (name, phone, etc.) So now we are trying to find out who this man is."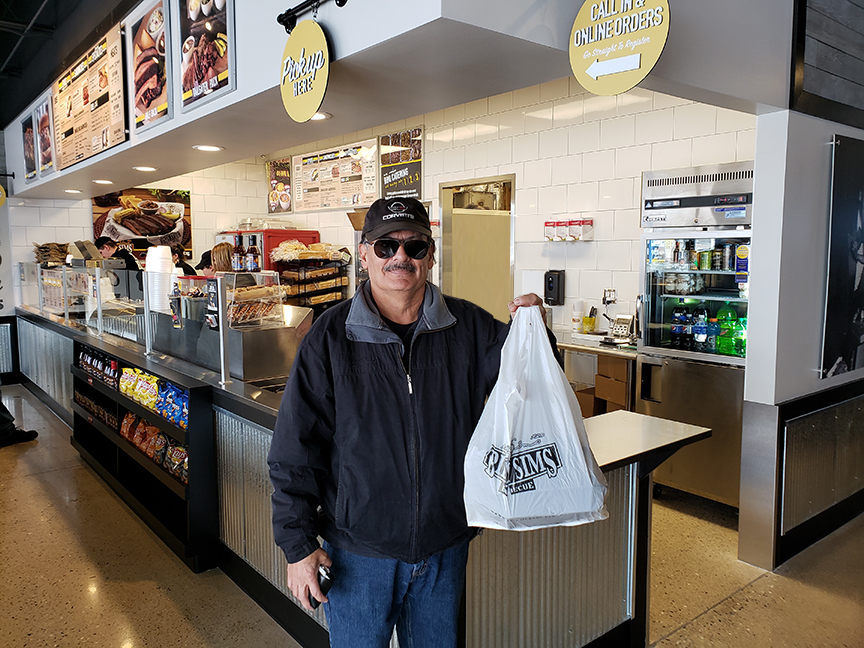 Covert said he hopes someone in the Insider audience will recognize the man.
"We will even offer a reward," Covert said. "As part of our Anniversary No. 1 Celebration, a Gameday Family Pack will be given to both parties–the customer who kicked off Billy Sims BBQ one year ago, and to the first person who calls the store (CLICK HERE for number) and can give us his name and any sort of contact information."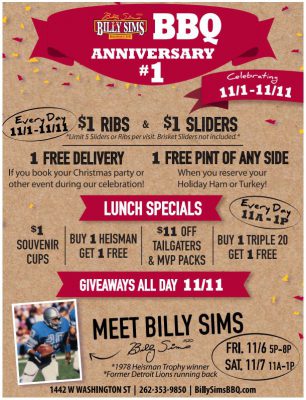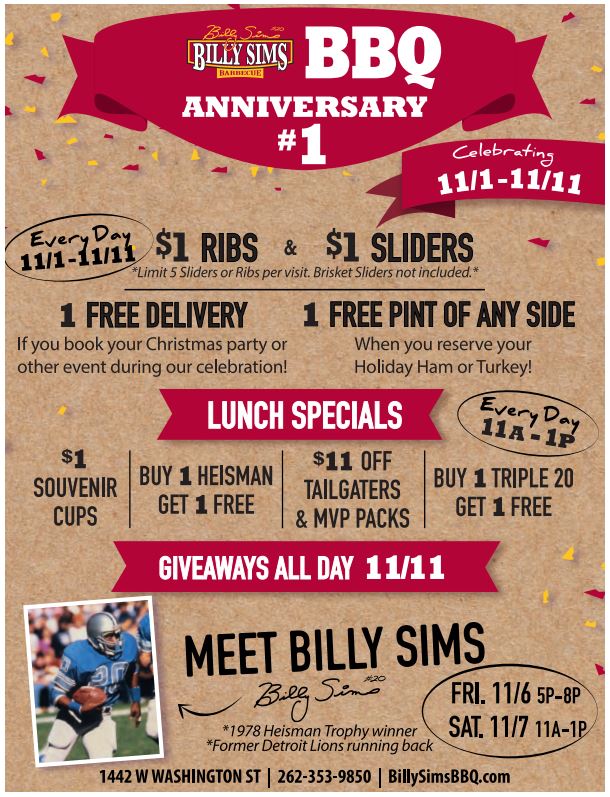 There is plenty to celebrate at the one-year anniversary of Billy Sims in West Bend.
– Billy Sims, 1442 W Washington St., in West Bend will have $1 ribs and sliders every day Nov. 1 – 11.
– During that time there will be great lunch specials, including 2-for-1 sandwiches and discounted Family Packs.
Billy Sims will be back in West Bend. Customers can meet him and get autographs and photos during dinner on Friday, November 6 and lunch on Saturday, November 7.
Prizes will be given to customers all day November 11 the
anniversary date of Billy Sims
opening in West Bend.  Gift cards, Billy Sims bobbleheads, t-shirts and more.