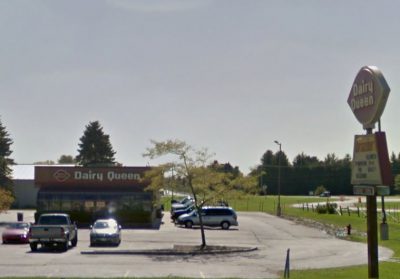 August 30, 2018 – Jackson, WI – The Dairy Queen in Jackson has been sold.
Kevin Scheunemann of Kewaskum is the new owner of the business, N168W21991 Main St, Jackson, WI. He closed on the purchase August 3, 2018.
The property is assessed at $547,800. The sale price has yet to be published.
Scheunemann now owns the DQ in Kewaskum and the one in Jackson.
This evening, Thursday, Aug. 30, Scheunemann will go before the Village of Jackson Plan Commission with new designs for the facade and the sign along Highway 60.
Scheunemann has contractors set to start Sept. 12 and hopes they will be done by October.
"We have done some interior painting already and we have a new soft-serve machine," said Scheunemann.
"This store has some potential with modernizing and once the 2-2 remodel gets done and we'll have a layout fixed so service will be more streamlined," he said.