May 11, 2019 – Jackson, WI – Kettle Moraine Lutheran High School students in Mr. Jim Haferman and Mr. Jerry Zeamer's United States history class spent one day this week with the Dairyland Tin Lizzies, a chapter of the Model T Ford Club of America.
Students were brought outside where eight Model T's were displayed in the parking lot.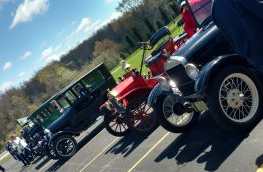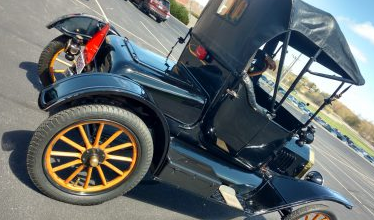 There was a brief history of the Ford car and the Model T and then students were given rides around the parking lot. One of the Model T's had a box containing meatballs and sauce that was near the engine. By the time the car returned to the original spot, the heat of the engine was enough to cook the meatballs which were then enjoyed by the students.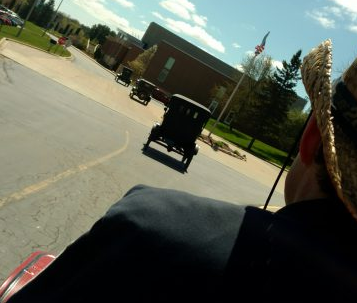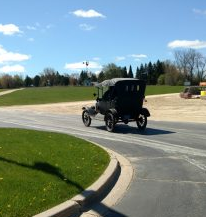 The group is a chapter of the Model T Ford Club of America which got its start in Southeastern Wisconsin in 2001. The group is dedicated to their Model T's and drive them around to shows and love to fix them up.
For more information on the group, click here.