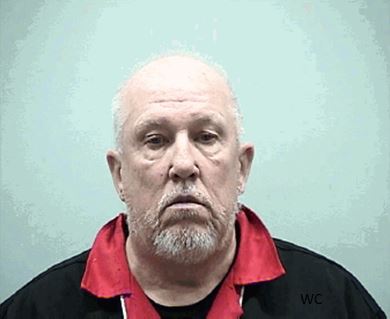 Jan. 29, 2018 – Fond du Lac, Co, WI – Retired Slinger High School band director David Hanke is due in Fond du Lac County Court next month on charges of first offense OWI.
According to the Fond du Lac County Sheriff's office, Hanke was pulled over at 11:36 p.m. on Dec. 31, 2017. The report indicates Hanke deviated from his designated lane at W. Arndt Street and N. Hickory Street. He was released to a responsible party.
Hanke, now a resident of Fond du Lac County, was issued a citation for $937.50. He's due to make an initial appearance before Fond du Lac County Judge Richard Nuss at 2 p.m. on Feb. 12, 2018.
There was some question about Hanke's move out of Washington County as he has another case pending before Washington County Judge James Pouros.
Calls have been placed to Hanke's attorney William Andrew Mayer and to prosecuting attorney Stephanie Hanson.
Hanson said a motion was made in an e-file request last week to "modify bond asking for absolute sobriety."  Hanson said there's been no formal request for him to remain in the county.
Hanke's next court date in Washington County is Feb. 8 for a jury status hearing. His case in Washington County is set to go to a five-day trial on April 23.
In January 2017, Hanke was charged with a Class D Felony for alleged sexual assault of a student by school staff.  Click HERE to read the criminal complaint.
If convicted on the sex assault charge Hanke faces up to $10,000 in fines, up to 10 years in prison, or both.
Slinger School District Superintendent Daren Sievers said, "This just continues a very recent trend of concerning news about a former colleague. This is not the kind of situation we want to hear about with our staff and we continue to be deeply concerned."