Hartford alderwoman announces run for 59th Assembly District seat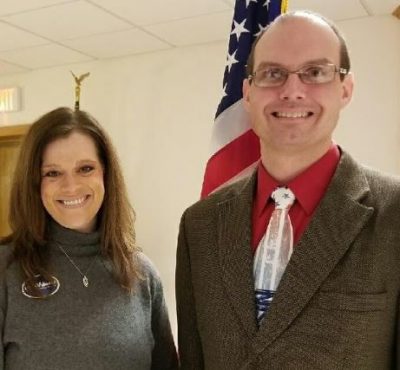 Jan. 29, 2018 – Washington Co., WI – Rachel Mixon announced at the Washington County Republican Lincoln Day Lunch on Sunday she is running for the 59th Assembly seat.
On Jan. 23, Rep. Jesse Kremer announced he will not seek a third term.
Mixon is currently an alderperson on the City of Hartford's Common Council where she chairs the Public Works Committee.
Mixon also served on the Strategic Plan Team for Hartford Union High School assisting in setting Smart Goals for the administration and faculty.
Education is a passion for Mixon that she lives every day as a department chair at Brookfield Academy where she has been a teacher for the past 21 years.
Mixon was born in Cedarburg and has lived in southeast Wisconsin virtually her entire life.  She and her husband, Dave, have a son in high school.
Mixon said she is  "looking to put her experience in government, along with her passion for serving others, to work for the citizens of Assembly District 59."
Mixon is pro-life and also a supporter of gun rights.
Fond du Lac County Supervisor Ken Depperman announced last week his intention to run for the seat. Depperman is also the chairperson for the Town of Auburn.
Depperman will reportedly make a formal announcement about his candidacy in February.
The 59th Assembly District extends through portions of Calumet, Fond du Lac, Sheboygan, and Washington counties.