Death investigation underway after man found in vehicle in Walmart parking lot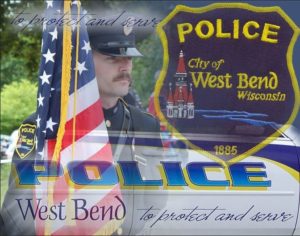 DEATH INVESTIGATION – 1515 W. Paradise Dr. Walmart Parking Lot – On Thursday, Oct. 5, 2017 at 5:06 p.m., a citizen called police and reported there was a male that was unresponsive and alone in a parked vehicle. West Bend Police and West Bend Rescue responded to the parking lot and forced entry to the locked vehicle.
West Bend Police and Fire Department personnel attempted medical treatment but were unable to revive the 27-year-old male. It appeared the man was deceased for several hours. There were no visible injuries to the man's body and cause of the man's death is unknown. Investigators from The West Bend Police Department and Washington County Medical Examiner's Office are continuing to investigate.
THEFT FROM VEHICLES – 2500 Jefferson St. (Glacier Blue Hills Park) and 1519 W. Washington St. (Dollar Tree)
On Thursday, Oct. 5, 2017 at 12:37 p.m. a citizen reported that while she was hiking at Glacier Hills Park, someone broke a window on her vehicle in the parking lot, and removed her purse.
At the same time, an employee of the Dollar Tree on W. Washington Street reported someone broke a window on her vehicle in parking lot and removed her purse.
A short time later, suspects attempted to use a credit card that was stolen in one of the thefts. The suspects were at the Walmart in West Bend.
The suspects at the Wal-Mart were a white female, mid-twenties, 5'2" to 5'4", medium build, shoulder length dark hair, wearing a gray hooded sweatshirt, blue jeans and black shoes; and a black male 25 to 30 years of age, 6'0" to 6'2", thin build, wearing a dark hooded sweatshirt.
The suspects were observed in a white 4 door sedan with dark tinted windows. Anyone with information is asked to call the West Bend Police Department at (262) 335-5000.