Dennis Degenhardt to officially announce his candidacy for the 58th Assembly on Tuesday, Nov. 21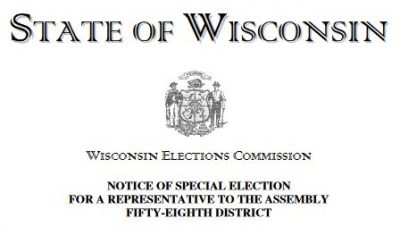 Nov. 20, 2017 – West Bend, WI – On Tuesday, Nov. 21 Dennis D. Degenhardt will make his formal announcement regarding his candidacy for the 58th Assembly District special election that will be held on January 16, 2018.
Degenhardt's press release reads: Mr. Degenhardt is entering the race as a Democrat with decades of working for everyday people…every day.
 On Thursday, Nov. 9 WashingtonCountyInsider.com posted a story as five potential candidates were confirmed including Degenhardt, Steve Stanek, Tiffany Koehler, Joseph Zimmerman and Christopher Lewis Cook.
There are now six potential candidates as County Board Chairman and Slinger Village Trustee Rick Gundrum has also announced his intentions.
The time and location for the Degenhardt announcement is as follows: 
Tuesday, November 21, 2017, 3 p.m.
University of Wisconsin-Washington County
400 University Drive, West Bend, WI – Room 101