Did you see the penguins?
March 22, 2019 – West Bend, WI – They're waddling closer.
The penguins from West Bend Children's Theatre felt right at home on a chilly Thursday on Highway 33 in West Bend as they waved to passing motorists in front of the BP gas station.
The penguins are being spotted around town as they drum up attention for their performance in Madagascar this April 10, 11, and 12.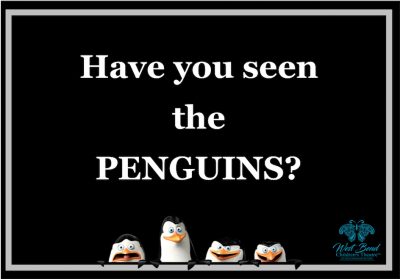 Click HERE if you want more information and to see additional photos of special penguin sightings across the community.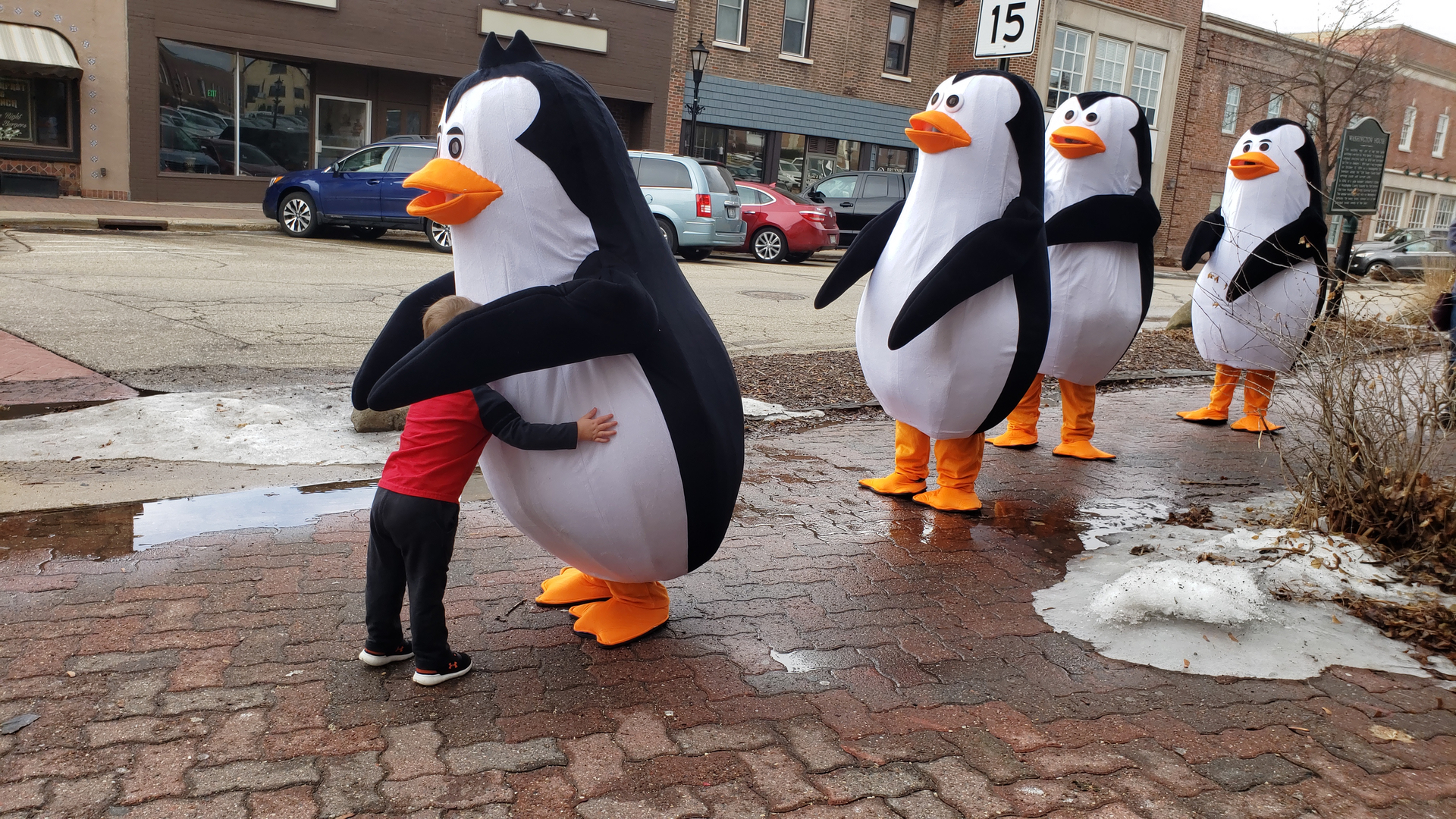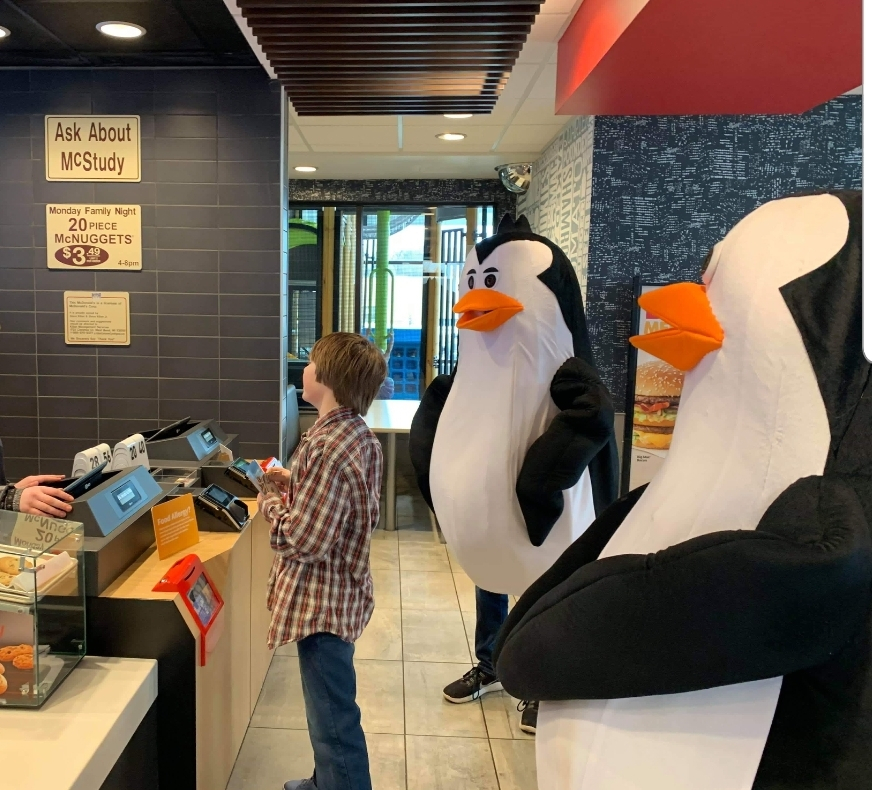 Waiting to order a fish sandwich or 10 at McDonald's on S. Main Street.
2