January 30, 2023 – West Bend, WI – As we celebrate Catholic Schools Week each year, we pause to recognize past students from Holy Angels School with the National Catholic Educational Association's Distinguished Graduate Award.
Our school's mission statement begins with the words: "We belong to a Catholic community which gathers together to proclaim the gospel, serve others, and praise God." We'd like to recognize this year's distinguished graduate at this time.
Click HERE to SUBSCRIBE to FREE local news at
This year's recipient has certainly embodied our mission statement by his service to others, especially our school and parish community. He has been a lifetime member of Holy Angels Parish for 37 years.
You've probably seen him ushering at Mass for the past 15 years, and he was previously on the Festival Committee. He's currently an active member of the Parish Council and the Finance Committee and has been a money counter as well.
He volunteered on the 21st Century Remodel of our school and helped with one of our largest fundraisers, the fish fry, for the last 15 years. He serves on the School Committee and is the chairperson for the Alumni Relations Committee. He even helps by punching hot lunch tickets.
Our Distinguished Graduate is also active in our community. He is a member of the Knights of Columbus where he has volunteered at Germanfest, the free throw contest, handed out Tootsie Rolls to raise money for people with intellectual disabilities, and sold Life Savers for pro-life.
His favorite memories of his time as a student at Holy Angels are the Valentines parties, the 8th grade lock-in, his First Communion, the Safety Patrol Brewers Game, Junior High softball, and the 4th grade trip to the Folk Fair.
He says Holy Angels' high academic standards set the bar for all his future schooling. Holy Angels was the first place he got involved in volunteering and community involvement which led to many other volunteering opportunities throughout his life.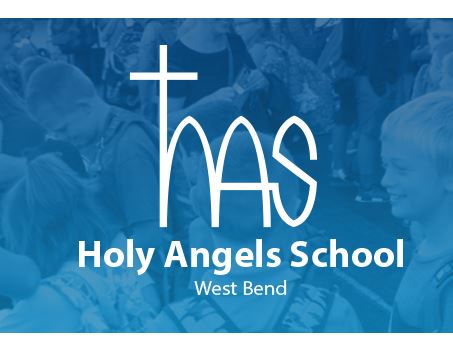 As a member of the HA Class of 2000, he has made it clear (in his words) that: "Holy Angels taught me to work hard, respect everyone, and love Jesus."
It is with much gratitude that I present our 2023 NCEA Distinguished Graduate Award to Scott Helnes.