West Bend, WI – Since 1974, National Catholic Schools Week is the annual celebration of Catholic education in the United States. It starts the last Sunday in January and runs through February 5. The theme for National Catholic Schools Week 2023 is "Catholic Schools: Faith. Excellence. Service."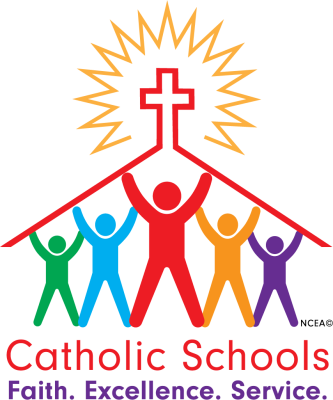 Throughout the week, St. Frances Cabrini School, 529 Hawthorn, West Bend, WI will have activities celebrating Parish, Community, Nation, Vocation, Students, Staff, and Faculty.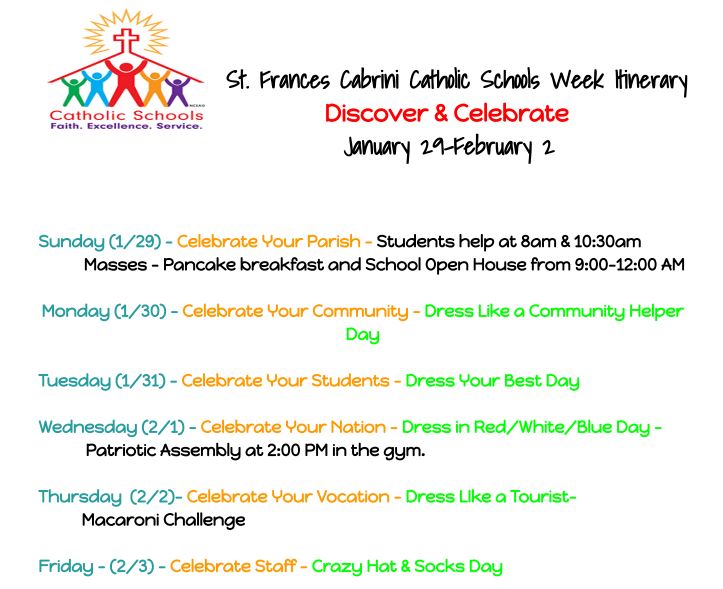 The schedule is subject to change.