Do you know what day tomorrow is?? Tuesday, Jan. 16 is Election Day for the 58th Assembly District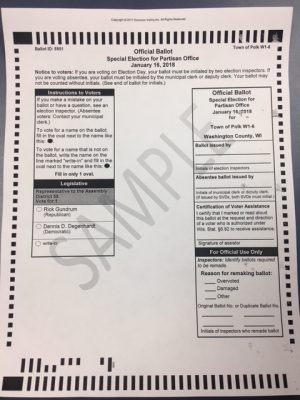 Jan. 15, 2018 – Washington Co., WI – Voting in-person absentee for the 58th Assembly District race is tomorrow, Tuesday, Jan. 16, 2018.
There are two candidates looking to fill the seat left vacant following the death of Assemblyman Bob Gannon.
Republican Rick Gundrum won the special primary on Dec. 19. Click HERE to see a profile on Gundrum.
Gundrum describes himself as a "pro-life fiscal conservative."
Democrat Dennis Degenhardt is seeking political office for the first time. Click HERE to see a profile on Degenhardt.
Degenhardt promised to focus his efforts in Madison on education, family-sustaining jobs, and affordable health care.
The 58th Assembly District includes the communities of Slinger, Jackson, Town of Polk, parts of Richfield, Town of Trenton and West Bend.
Washington County Clerk Ashley Reichert said the turnout for the Dec. 19 primary was 10.65 percent. "Very low, but it is what I estimated," said Reichert.
"For the special election in January this is a really short time frame," said Reichert. "And with the holidays in there… that's what's made this special election harder to get the word out because people are gone and busy."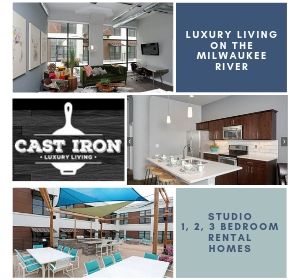 PHOTO ID LAW IS IN PLACE, PLEASE BE SURE TO BRING A PHOTO ID WITH YOU TO VOTE!!