Donald Frohmader of West Bend enlisted in the Air Force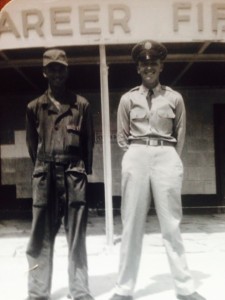 The Stars & Stripes Honor Flight is gearing up for its eighth year of tours and there are some well-deserving veterans from Washington County who will be making the trip April 16 to see their memorials in D.C.
Quite a few neighbors in town know Donald Frohmader, 86, of West Bend; he worked for 33 years as a lineman for Wisconsin Energy.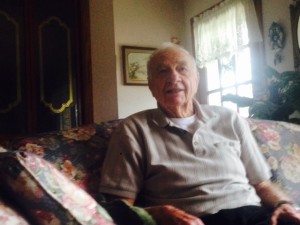 A veteran of the Korean War, Frohmader grew up in Tomah and graduated New Lisbon High School. "I enlisted in the Air Force on April 30, 1951 when I was 21 years old," said Frohmader. "I chose the Air Force because I thought it would be easier than the Marines."
Frohmader and his older brother Jerome enlisted together. "We had basic training at St. Antonio, Texas but then he went to Florida and I went to California," he said.
Stationed in Sacramento, Frohmader followed an opening in the veterinary medical department. "We took care of the dogs for the people who were in service," he said.
"Our biggest job working with contractors who would bid on meat so we had to inspect that," he said.
To this day Frohmader said he "knows the difference between good and low-grade meat."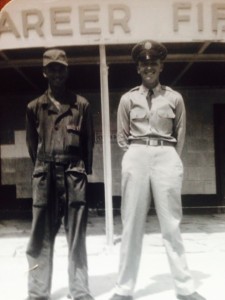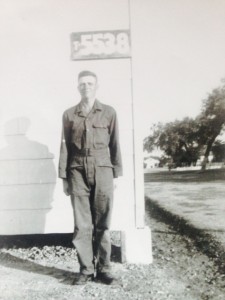 "The government never bought anything less than choice," said Frohmader. "We had to make sure the cut meat did not have too much fat and we took samples of the hamburger and it couldn't be more than 25 percent fat," he said.
The normal ordering process included contracts of 40,000 pounds of meat. "Fifty percent roasts and steaks, hamburger was 37 percent and the rest was stew meat," he said.
One of Frohmader's other duties was as the driver for a master sergeant. "He was a veterinarian too and I remember I'd drive him to the bar," he said. "He was strictly a beer man; I had to drive him to his animal appointments but I also had to take him to the tavern."
Prior to being discharged Frohmader recalled paying a visit to his brother at Georgia Air Force base in California. "I took the bus down there to see him and while I was there the bus drivers went on strike so I had to hitchhike home from Los Angeles to Sacramento," he said.
The trip was about 400 miles. "I ended up making it faster than if I had taken the bus," he said.
Dressed in his navy blue Air Force uniform, Frohmader said he got a lot of rides. "First guy was real friendly," he said. "He took me to his house and we had a beer."
Frohmader stuck to Highway 99 and recalled he successfully hailed about five different rides.
Frohmader was discharged in January 1955 ending his service as a 3-stripe sergeant, he returned to the Tomah area to work on his brother's farm. "I made my way to Milwaukee and worked for a little bit at Continental Can," he said. "I didn't like that because of all the noise but you could get jobs anyplace."
Eventually Frohmader landed with Wisconsin Energy. "West Bend is part of the territory for Wisconsin Energy and I came out here in October 1967," he said. "We still live in the same house I bought."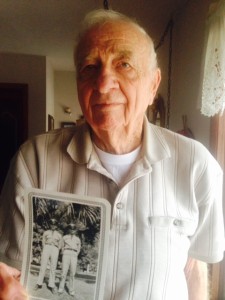 Frohmader has never been to Washington D.C. but he's looking forward to the trip. "My wife's brother in law got killed in Normandy and we want to see if we can find his name on the honor roll," he said.
Kenneth Frohmader, 51, will serve as his dad's guardian.

This series on the Stars & Stripes Honor Flight is brought to you by Horicon Bank, Cedar Community and Delta Defense.