New voters, have you registered yet? By Tyler Kemnitz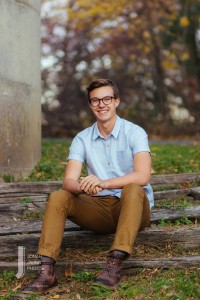 For the first time in my life, I'm able to cast my ballot for several elections. Most prominently, the Wisconsin primary for the presidential election will take place on Tuesday, April 5. Other races include:
Voting for a new state Supreme Court justice

Appeals Court Judge of District 2 (Wisconsin residents)

Washington County Supervisor, District 6 and a West Bend School District Board Member (Washington County Residents)
Registering to vote was an entirely new concept for me, as I recently turned 18. The process itself does not take long, provided I had my valid driver's license (or other forms of identification.) Because I live in West Bend, I had to register to vote at the City Clerk's office. Although there is a line to register, I only waited about five minutes.
The woman helping me copied down information from my license, had me review it, and had me sign a form. I was then asked if I would like to vote during in-person absentee, but was I was still given the option to go to the polls April 5.
I preferred waiting so I could get more information on the candidates. I do, however, have the option of coming back to the Clerk's Office at any time to vote in-person absentee until April 1.
The clerk said to vote on Election Day I had to go to the Washington County courthouse, which happens to be about two minutes from my house. Polling locations vary depending on each citizen's residence. Find more about voter jurisdiction here.

Voting is a new concept for many high school seniors, one that may initially seem unimportant. However, casting a ballot is an American privilege, one that should not be taken for granted.
Inform yourself and register to vote today!