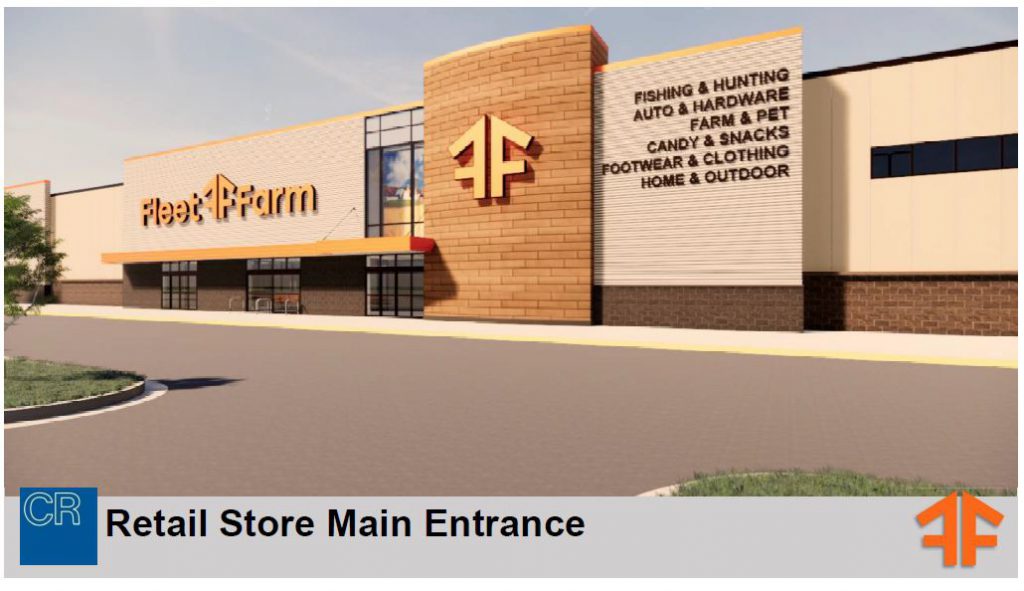 August 6, 2018 – West Bend, WI – The drawings for the new Fleet Farm in West Bend will be unveiled during Tuesday night's Plan Commission meeting.
Here's an early look at some of the features for the 190,000-square-foot big-box store and the 5,000-square-foot convenience store.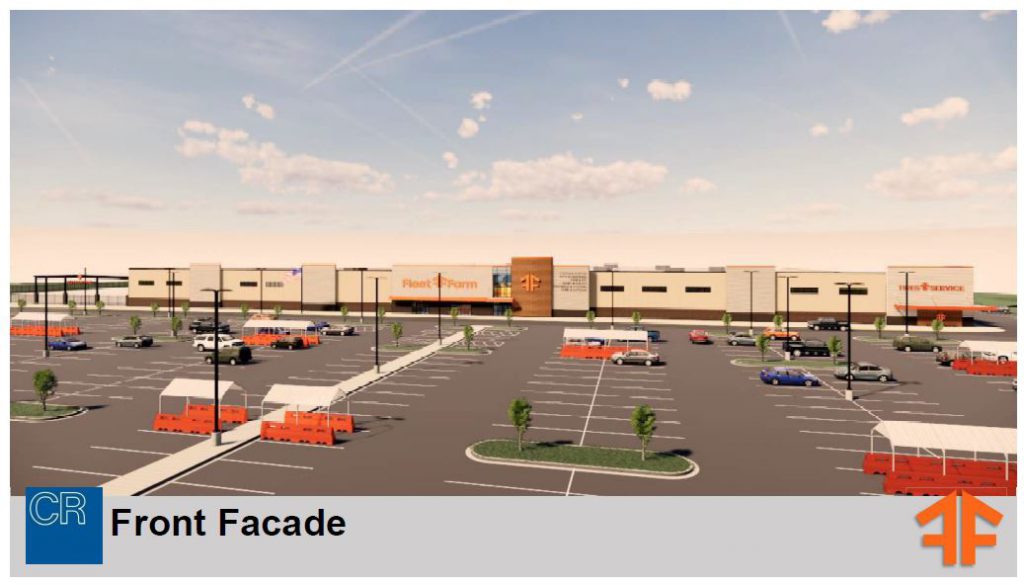 During Tuesday's meeting the Plan Commission will review several development proposals. The new Fleet Farm is being planned for the southeast corner of Highway 33 and County Road Z.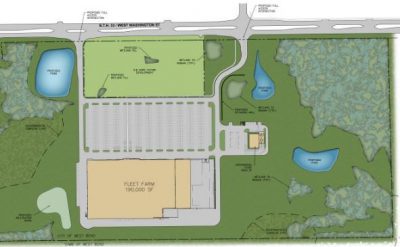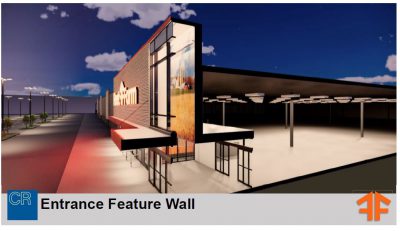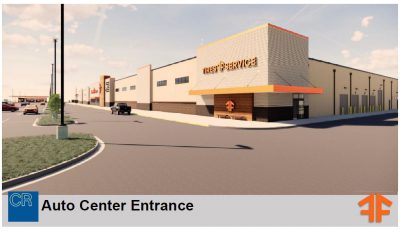 The concept plan must still be approved by Plan Commission and several portions of development have to pass the DNR however Fleet Farm wants to fast track this project. Early word is construction could begin as early as September 2018.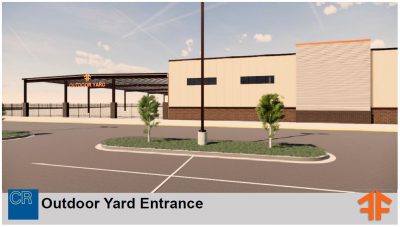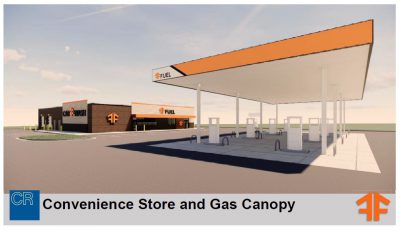 On a side note: Have you noticed the new Fleet Farm logo?