Eaton's Fresh Pizza makes generous donation to Holy Angels School in West Bend | By Mike Sternig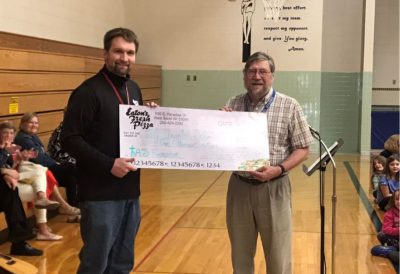 Mr. Faust presented principal Mike Sternig with a check for $1,000 as a result of a fund raiser at the school.
Eaton's Fresh Pizza has become one of the favorite items on the Holy Angels School hot lunch menu.  Eaton's is located at 830 E. Paradise Drive, in West Bend and features fresh pizzas, sandwiches and more.