December 8, 2020 – West Bend, Wi – Edgar "Ed" W. Denzin, 89, of West Bend. The train of life has passed and the conductor gave him the highball on Thursday, December 3, 2020.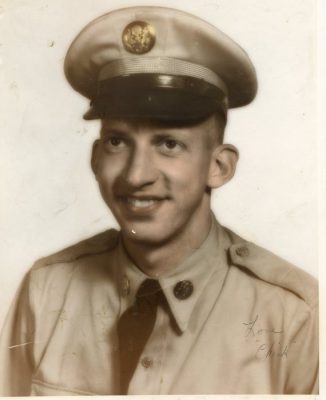 Edgar was born on May 11, 1931 to the late Frederick and Dora (nee Koberneck) Denzin. Ed graduated from Ripon High School and attended MSOE. He honorably served in the United States Army.
He went on to railroad school in MN, and worked for the railroad for 15 years. Ed then owned and operated his own drywall business for 15 years. He was a member of the American Legion, Chevy Car Club, and the Chicago N.W. Railroad Club. Ed enjoyed cars, airplanes, and trains as well as wood working. He especially enjoyed spending time with his family and grandchildren. He will be missed by all who knew him.
Those Ed leaves behind to cherish his memory include his wife, Nancy Denzin; two children, Dirk (Susan) Denzin and Margaret (Reynaldo) Velez; seven grandchildren Alec Denzin, Nathan (Jessica) Denzin, Sam Denzin, Lindsay Denzin, Andrew Denzin, Megan Velez, and Lilian Velez; two daughters-in-law, Colleen Denzin and Irene Denzin; two brothers-in-law, Richard (Pat) Mitchell and Clifford Mitchell; many nieces, nephews, other relatives and friends.
In addition to his parents, he is preceded in death by his two sons, David Denzin and Michael Denzin and his two brothers, Donald Denzin and Marvin Denzin.
A private family service will be held.
Myrhum-Patten Funeral & Cremation Service has been entrusted with Ed's arrangements.