August 8, 2022 – Boltonville, Wi – Well, that's a wrap. My first year showing animals has come to an end. Hi, my name is Edison Jaycox, and I am 9 years old. I am the Vice President of the Boltonville Firecrackers 4-H Club. This year I've shared with you some highlights throughout my first year, and I hope you've enjoyed reading them.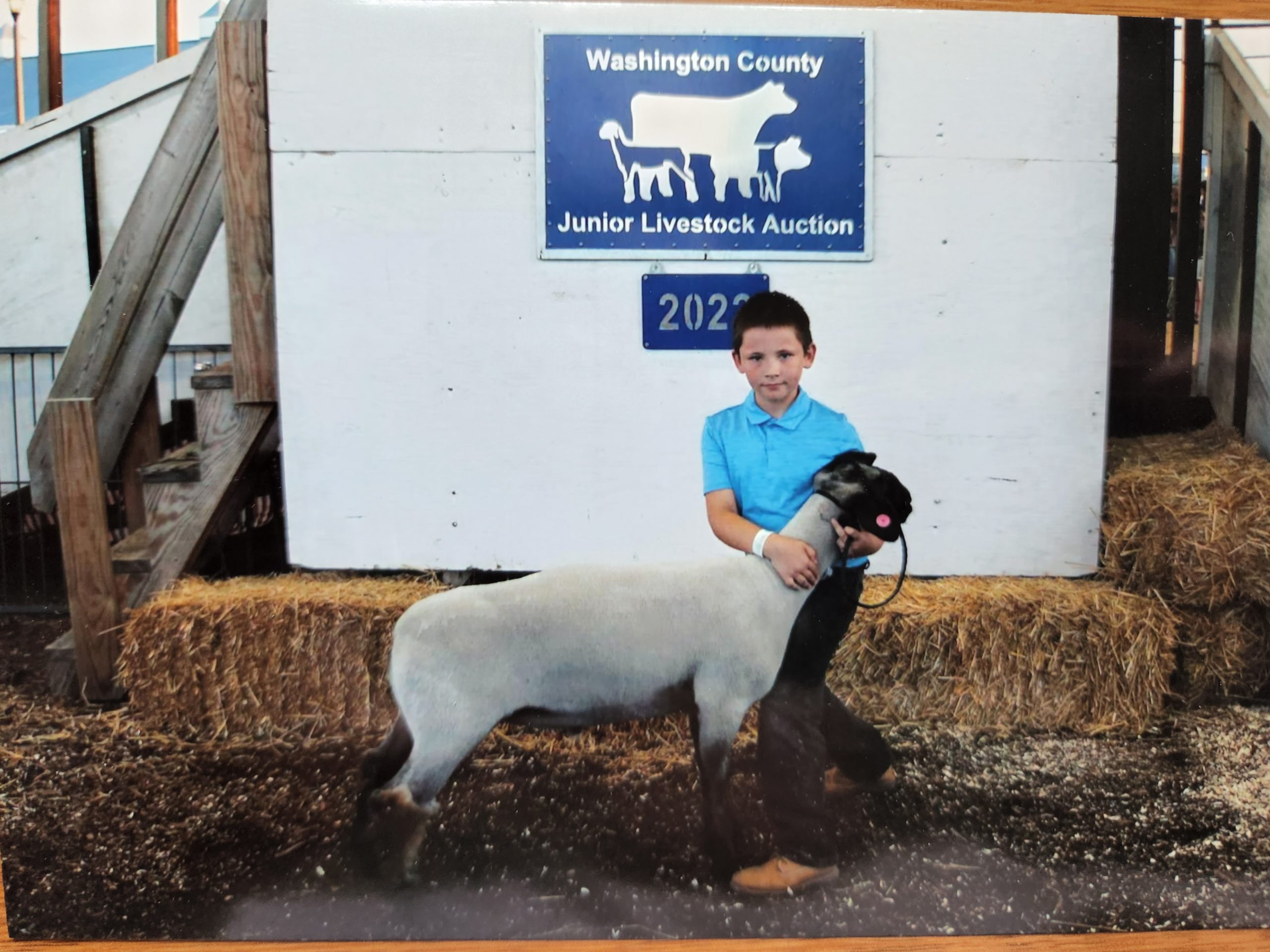 What an experience this has been. I want to thank Krueger Custom Tiling for purchasing my 111-pound lamb named Bella for $12.50 a pound at the Jr. Livestock Auction.
I would also like to thank Boehlke Bottled Gas for purchasing my 137-pound lamb named Brock for $10 a pound. Your support to myself and the rest of the youth is greatly appreciated.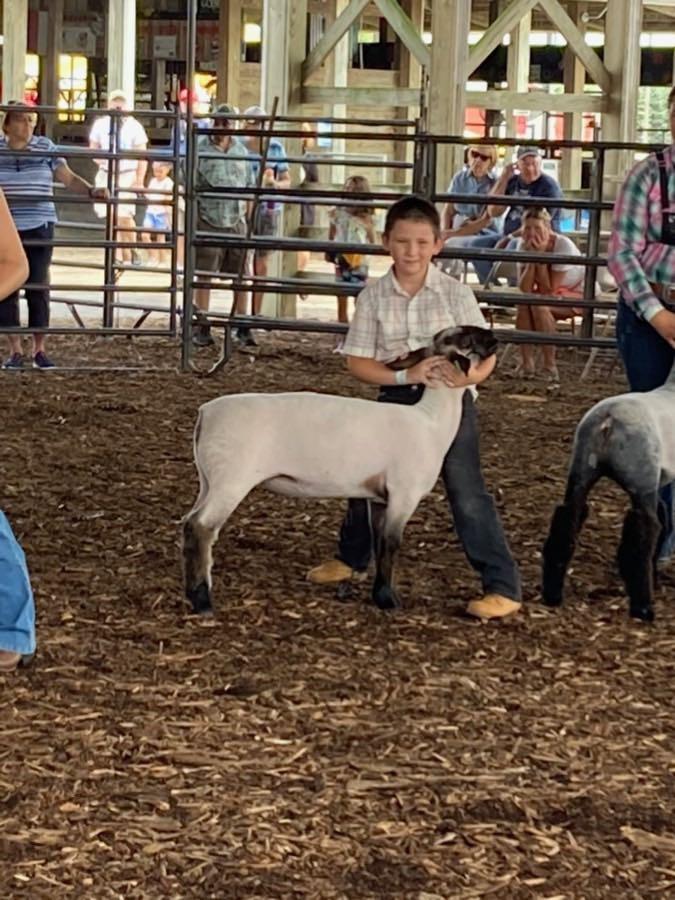 It was an amazing record-breaking auction this year.

Click HERE to see the final bid totals.
I cannot forget to thank my bidders: Custom Tile, Affordable Car, Tom's Old Country Mill, and all the other great businesses out there that showed up to support me and my peers that night. Our success wouldn't be possible without you.
I will be putting my earnings into my college savings account. I really have enjoyed my projects this year and I will continue to build on the things I've learned moving forward.
Many thanks, and until next time….
Edison Jaycox
Click HERE to read Edison's previously published stories about his

4-H project