Washington Co., WI – Top prices bid at the 2022 Washington County Fair Jr. Livestock Auction. "Prices were really generous," said Steve Janz superintendent of the Meat Animal sale committee. "It was a record sale for us, and we had over 150 bidders and just a great night for the kids."
The beef sale saw a top bid of $9 a pound which went to Tessa Smith with the Richfield Rebels and her Overall Grand Champion Hereford. Cedar Lake Sales bid $5.25 a pound for Allison Loosen's 1,255-pound steer and Albiero Plumbing picked up a 1,340-pound steer from Marquerite Bartelt with Kewaskum FFA.
BEEF PRICES…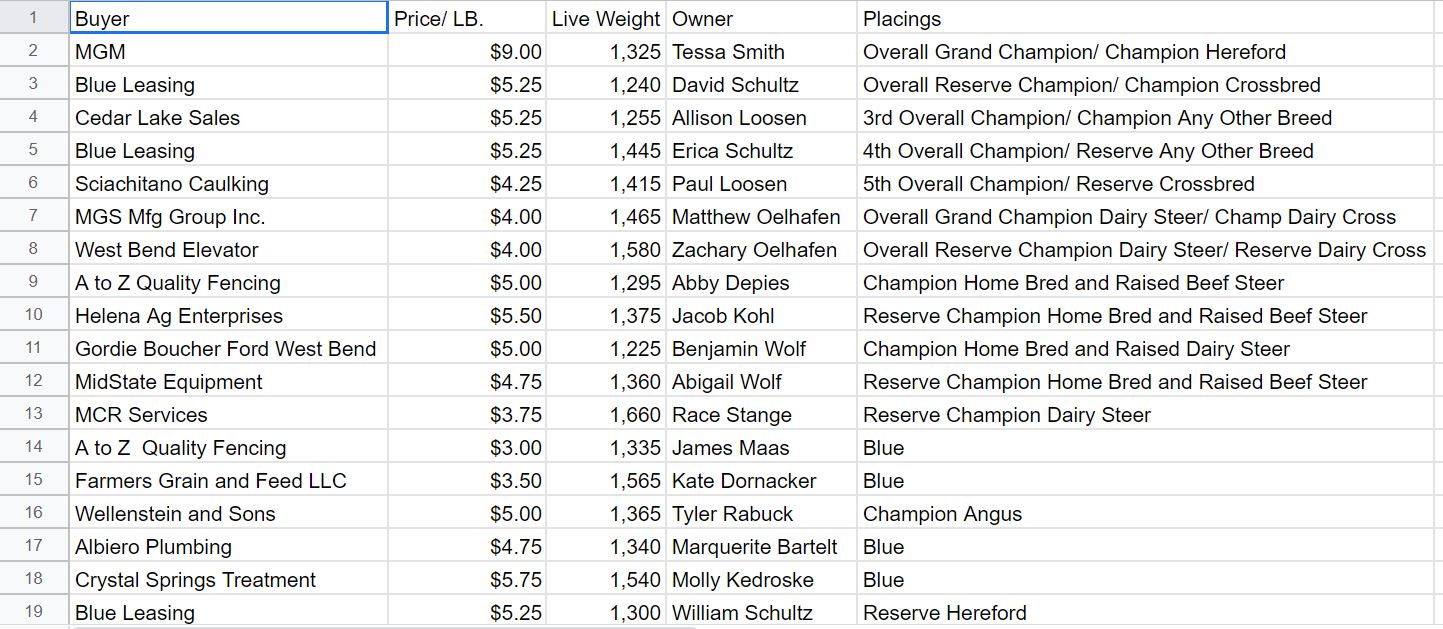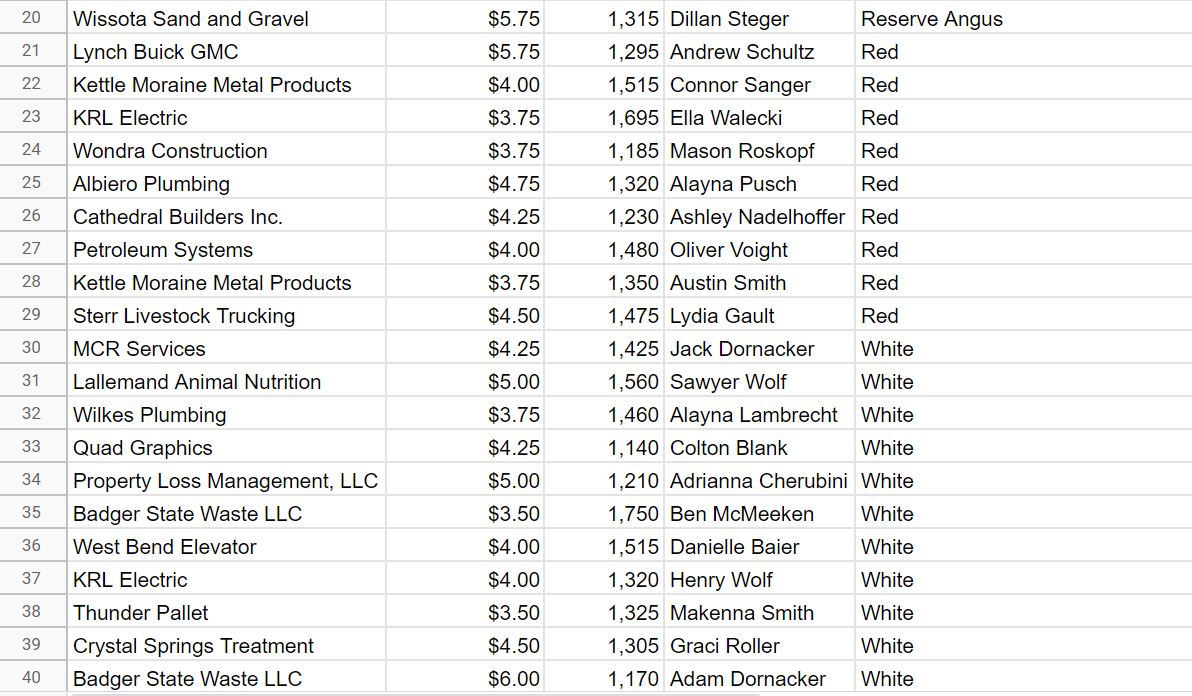 The hog sale pulled in some strong bids with Tyler Strupp and Slinger FFA secured a $25 and $20 a pound for his Overall Grand Champion and Reserve Grand Champion. Bob's Main Street Auto brought home a nice 250-pound pig raised by Rachel Etta with Kewaskum FFA; it was the 4th Overall Champion. See the final bidding list below.
HOG PRICES….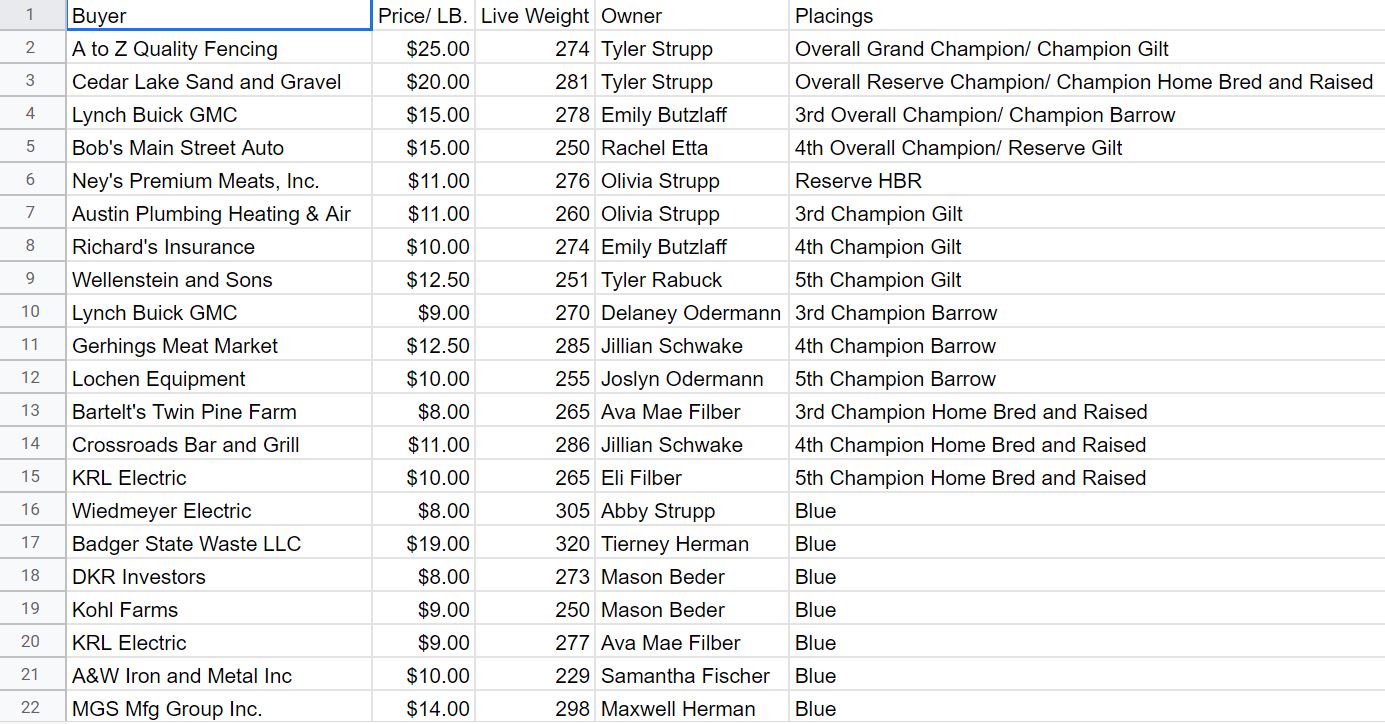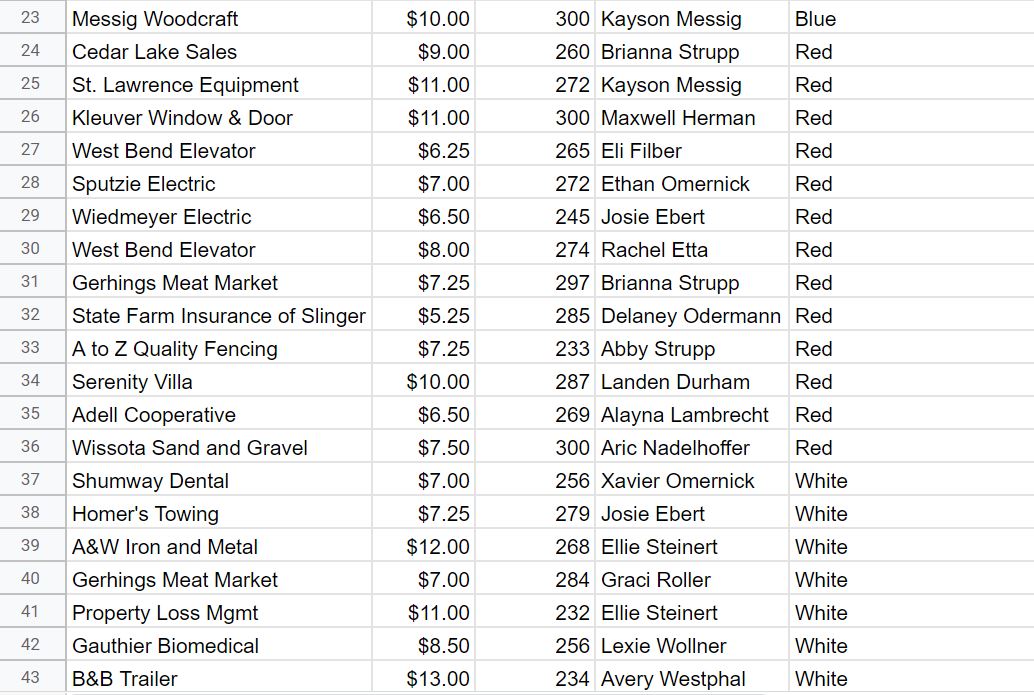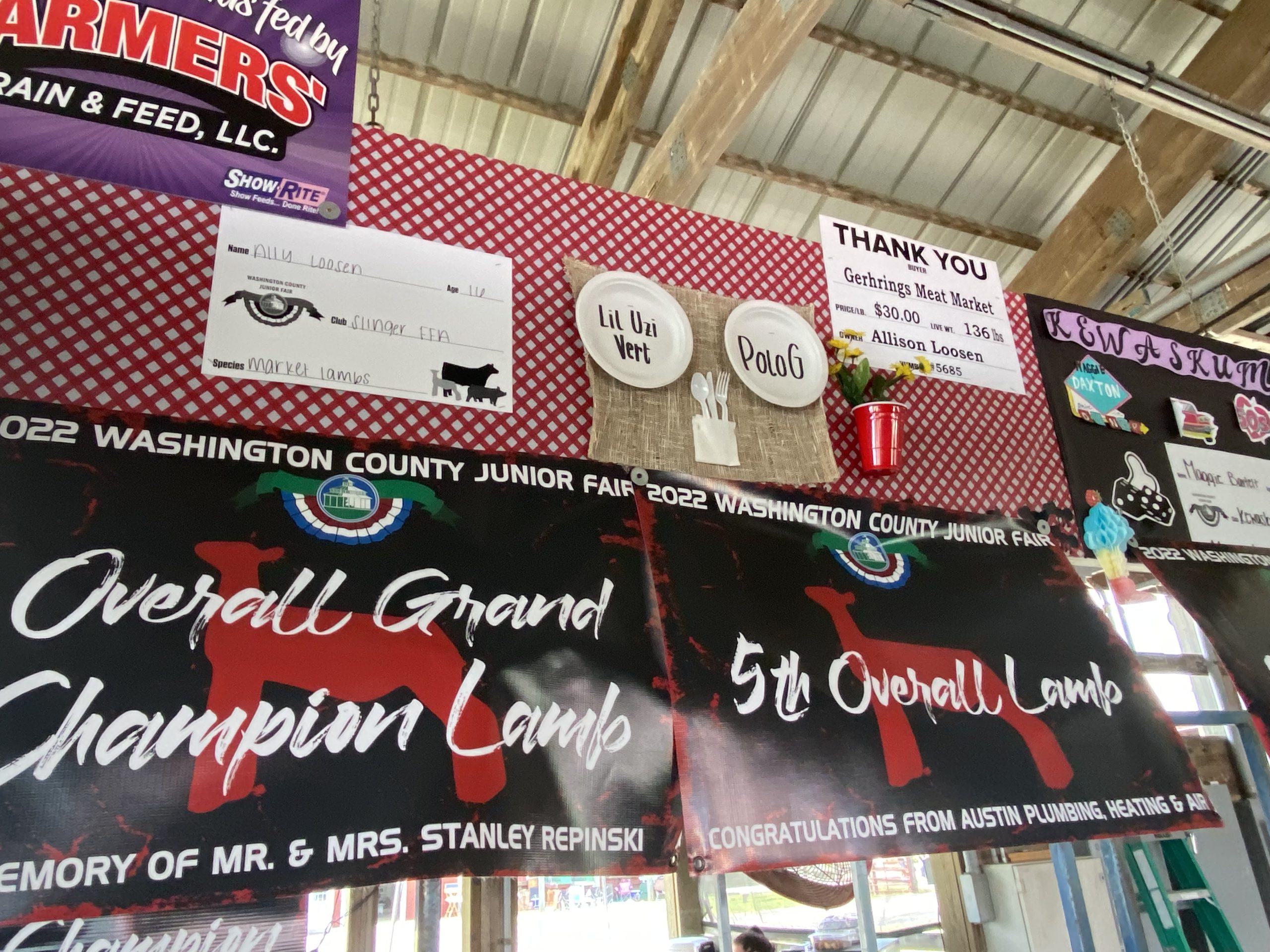 The sheep sale saw prices top out at $30 a pound as Allison Loosen from Slinger FFA shows her 136-pound Overall Grand Champion. Tommy Schwai from Schwai's Meat and Sausage takes home the 112-pound sheep from Paige Jambura with Hi-Lite Happy Workers.
SHEEP PRICES…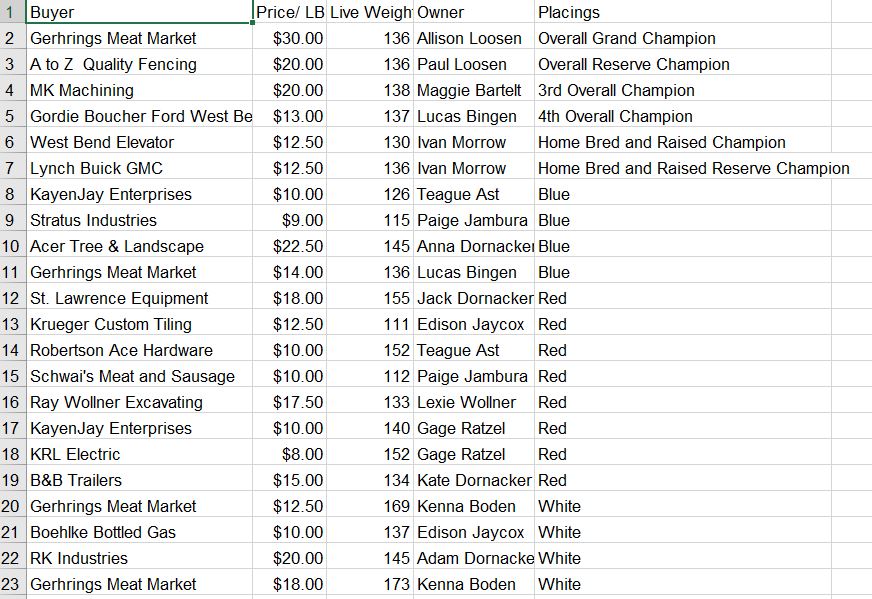 The final total on the night in sales for the Jr. Livestock Sale was $438,552.75.