December 6, 2021 – West Bend, WI – Edward J. Stelzner passed away December 1, 2021, at the age of 82, in his home with his beloved wife Dolores at his side, after a three-year battle with cancer.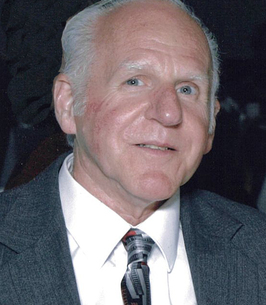 He is preceded in death by his parents John and Ruth, and his brother Russell (Ruth). Survived by his wife of 52 years Dolores, children Jennifer (Jeff) Krueger and Jason. Proud grandfather of Kyler and Kamryn. Further survived by brother-in-law Thomas (Mitzi) Wood and other family and friends.
Edward was drafted by the U.S. Army and served for two years and received an Honorable Discharge. One of his greatest joys in life was going for walks in the park near his home, sometimes twice a day.
The family would like to thank Horizon Homecare and Hospice for its kind compassion and caring.
Dolores could not have asked for a better husband. He will be missed.


Visitation is Wednesday, December 29, 2021, from 1 p.m. – 3:30 p.m. at Phillip Funeral Home, 1420 W. Paradise Drive, West Bend.