April 28, 2021 – Town of Erin, WI – Edwin (Ed) R. Ahrenhoerster passed away on Saturday, April 24, 2021, age 81. Preceded in death by parents Robert and Johanna and daughter-in-law Lori. Devoted husband of Marilyn (Meuler) Ahrenhoerster for 56 years. Beloved father to Ed, Katie Kasten (Rich), and Greg. Dear brother of Kathryn Bitner (Tom) and Bob. He will be greatly missed by many friends and extended family members.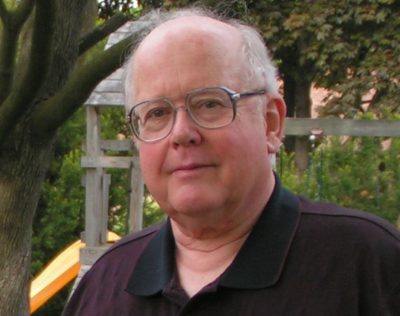 After a long career at Northwestern Mutual Life Insurance, Ed spent his retirement years traveling North America to visit the best train-watching spots, going for walks (with a pocketful of treats for any dogs he might meet along the way) and observing the birds and other wildlife outside his kitchen window. But most of all, Ed enjoyed spending time with his family, especially his 10 grandchildren, whom he loved to take on local excursions, particularly if trains were involved.
An avid reader, Ed knew a great deal about a great many archaic subjects, and if you sat and chatted with him for a while, he would happily fill you in on everything you needed to know about an under-appreciated World War II aircraft, an ancient civilization you've never heard of, or the history of the toothpick.
If you sat with him a bit longer, you would also be treated to a (possibly true) story from Ahrenhoerster family history and a bad joke or two (or three).
A Celebration of Life event will be held at Regner Park in West Bend on Sunday, June 6. Memorial donations to Nativity Jesuit Academy or Marquette University High School are greatly appreciated.