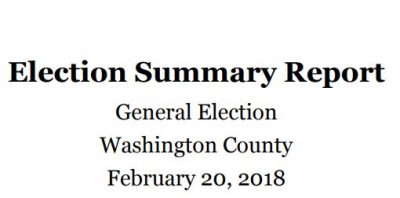 Feb. 20, 2018 – Washington Co., WI – A full election summary of unofficial results from Washington County. Click HERE.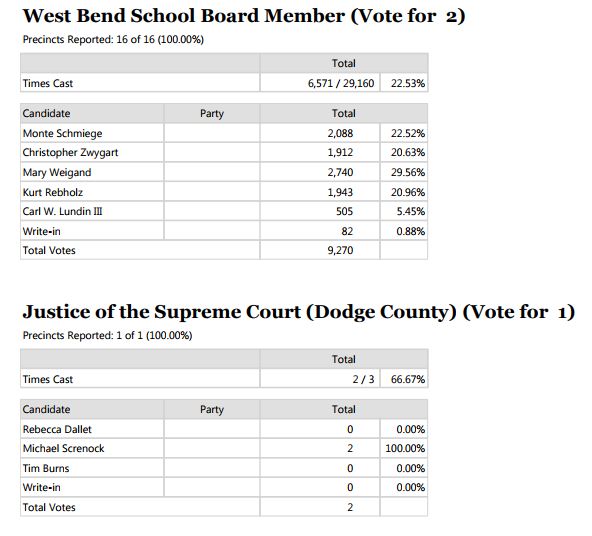 The drawing for ballot placement for the April 3 election in connection with the West Bend School District will be Thursday, Feb. 22, at 5:15 p.m. In the April election the top two vote getters will fill two 3-year terms on the school board.
Statewide results with 48% of ballots filed Michael Screnock was the top vote getter at 142,161 followed by Rebecca Dallet at 117,110.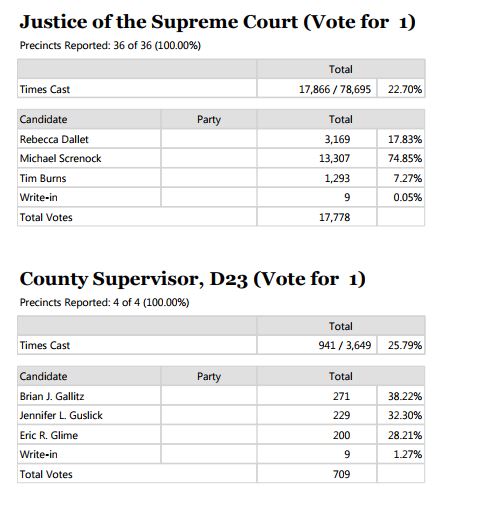 Canvassing for all races will be conducted before the end of the week to determine official results.