March 27, 2021 – West Bend, WI – Elmer Elter Frey, 83, of West Bend, was granted eternal rest on March 24, 2021 at Gables on the Pond in Random Lake after a courageous battle with Dementia.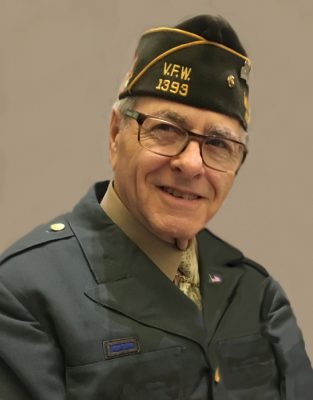 Elmer was born on January 1, 1938 to the late Otto and Hulda (Weisser) Frey in Hutchinson County South Dakota. He grew up on a farm near Tripp. This experience grew into a lifelong love of gardening and gave him a strong work ethic. Elmer always shared beloved memories from his childhood.
Elmer entered the Army in 1957 and was stationed in Berlin, Germany, an experience he often recalled and spoke of fondly. He took great pride in his military service and soon earned an Expert Rifle Badge. The time he spent there was extra special given his German heritage. He enjoyed reminiscing about the good times spent at beer halls. After an honorable discharge in 1959, he served another seven years in The National Guard. He ended his military career as a Staff Sergeant.
After his stint in the military, Elmer returned to Tripp and met his sweetheart, Marlene Oswald at a church social. On April 16, 1961, they were joined in marriage at Salem Reformed Church in Menno, South Dakota. They farmed near Menno for 10 years. During those years, he enjoyed Pheasant hunting, raising German Shepherds and dinners with his parents and siblings.
In 1971, Elmer and Marlene sold their farm and moved to West Bend, Wisconsin. He got a factory job at the West Bend Company. Many lunch hours were spent playing heated games of Sheepshead with his coworkers. After 30 years of service, Elmer retired.
Every year, he put out a huge vegetable garden and lots of beautiful flowers throughout his yard. He took great pleasure in cooking and feeding his loved ones and friends. Some of his favorite dishes were; Strudel, Chicken and Dumplings, Fleischkuechle, Schupfnudeln, Chislic and his famous Pistachio Torte.
His grandkids will always remember leaving his house stuffed from eating too much ice cream. He really enjoyed being outdoors. Spending many wonderful days with his family fishing, grilling and sitting around a bonfire. Elmer loved to talk and engage with people. When he was around there was never a dull moment.
In his later years, Elmer was a very active member at St. Andrew Lutheran Church. While there he was an Usher, Reader and Elder who enjoyed visiting those who were unable to attend services. He was also a lifetime member of the VFW, Fred A. Schaefer Post 1393.
Elmer will be remembered as a hard working man who led by example and always did the heavy lifting. He was humble, kind and generous. Above all, he was a selfless person who did anything for anyone at any time. His warm smile and infectious sense of humor will be missed by all who knew and loved him.
Those Elmer leaves behind to cherish his memory include.; his children, Peggy (Fred) Kriefall of West Bend, Tim (Pam) Frey of West Bend, Tracey (Jamie) Myrhum of West Bend, and Matt Frey of West Bend; eight grandchildren, Elizabeth (Josh) Harju, Melodie Kriefall, Kassy (Josh) Frey, Emily and Taylor Frey, Jacob, Grace and Lily Myrhum; three great-grandsons, Rhyan, Braeden, and Linkon; and another great-grandchild on the way, a sister, Darlene Holec ; a sister-in-law, Carol Newberry ; a brother-in-law, Norbert Zirpel; other relatives and friends.
In addition to his parents, Elmer was preceded in death by his wife, Marlene (nee Oswald), his parents-in-law, Edwin and Lenora (nee Herr ) Oswald ; two sisters, Violet Thum, and Elaine Zirpel; a brother, Ernest Frey; one sister-in-law, Marlene (nee Albrecht) Frey: four brothers-in-law, William Wenzel, Marvin Holec, Raymond Thum, and Duane Newberry; two nephews, Gregg Frey and Billy Holec: , and his beloved German Shepherd, Brutus.
Private funeral services will be held for Elmer at St. Andrew Lutheran Church in West Bend. Burial with military honors will follow at Washington County Memorial Park in West Bend.
Services and military honors for Elmer will be live streamed on the Myrhum – Patten Funeral Home Facebook page at 1:30 p.m. on Wednesday April 7, 2021. A public gathering and celebration of Elmer's life will be held at a later date to be announced.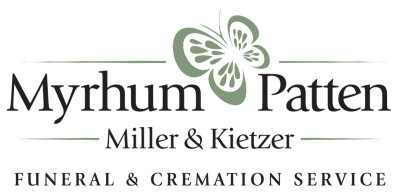 The family would like to extend their heartfelt appreciation to the amazing Nurses and Caregivers at Gables on the Pond and Allay Home and Hospice for the wonderful care provided to Elmer. The Myrhum – Patten Funeral and Cremation Service has been entrusted with Elmer's arrangements.